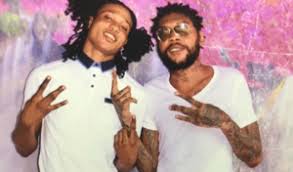 Aspiring deejay Sikka Rhymes, a protoge of incarcerated dancehall kingpin Sikka Rhymes, was shot last night in the Corporate Area by unknown assailants.

The upcoming deejay, whose real name is Javian Chambers, went to a stage show in the Sandy Park area of St. Andrew, and after leaving, when he was shot by unknown assailants.

The Corporate Communication Unit, the information arm of the Jamaica Constabulary Force, confirmed that the deejay had been shot.

"We can confirm that a deejay was shot. He's 26, from Waterford, and it happened at about 3:30 this morning close to Sovereign Mall in St. Andrew. He was taken to hospital, we don't know what condition he is in," a representative of the CCU told ONE876ENTERTAINMENT.COM
A source told the media that the deejay was still in surgery up to this Sunday evening.

"He got a shot in the hand, one on his foot and another in his solar plexus, he is in surgery now, we are hoping he pulls through," a source said.

Sikka Rhymes is known for the singles, 'Like I'm Superman' featuring Vybz Kartel, 'Type' and 'Wul It Out' which landed a spot on YouTube's top 20 list of trending videos in Jamaica last week. The song, the deejay's most popular to date, was released on November 15 and has gained close to 200,000 views.