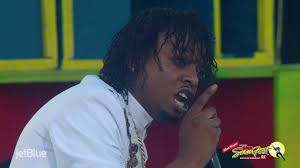 Rygin King, the original trap king is back.
During the opening verse of the song, Rygin King sings, "Me F**k Shelly and me dweet with ease", prompting the streets to wonder if Rygin was directing his comments towards Shelly, the mother of the 6IXX boss himself, Squash.
However, given that there are no brewing animosities between the two, it seems unlikely. Shelly is a well-known name from the 1990s that male dancehall artistes associate with promiscuity and expert blowjobs.