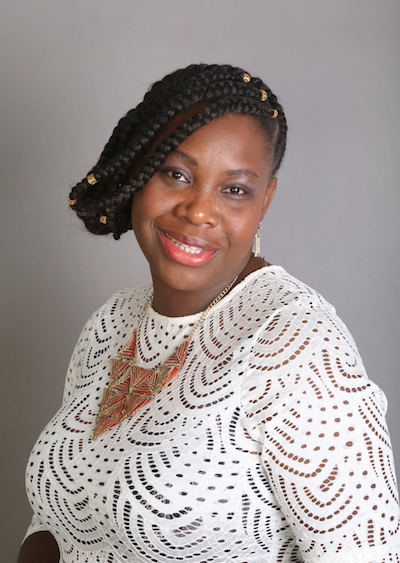 When the basketball team, the Toronto Raptors defeated the Golden State Warriors to lift their first ever NBA title, the city of Toronto exploded into wild scenes of celebration as tens of thousands of Toronto residents poured into the streets, converting busy thoroughfares and city squares into wild scenes of celebration. The country of Canada itself was gripped by a giddy euphoria.

It was out of that euphoria that gospel singer-songwriter-drummer Highly Favrd1 decided to make the leap into pursuing a career as a gospel singer.

"I had been writing jingles about the Raptors at home before they won. Whenever the team won, I wrote a jingle and put in on my Facebook, and even when they lost, I posted something. So then they won the championship on my birthday, and the city went wild, I decided to go into the studio and I recorded and released a song called 'Golden State Got Whopped', and it got on the radio, and everyone was playing it," the artiste whose real name is NeKesha Ann-Marie Blake said, laughing. 

The Toronto Raptors is a Canadian professional basketball team based in Toronto that plays in the Eastern Conference of the National Basketball Association (NBA). The team won their first ever championship in 2019, after nearly 25 years of ambition marred by disappointment and frustration.

Fuelled by the exhilaration of the experience, Highly Favrd1 then flipped the 'Golden Sate Got Whopped' to the gospel-flavoured 'Devil Got Knocked' on the same rhythm. 

"I had written a number of songs before that but I had not recorded them. I had no time frame or no plans to release the song, but the reception to that first song propelled me to keep the momentum going," the 38 year-old singer said. 

Eventually, she compiled an EP featuring six songs showcasing the genres of calypso, Afrobeat, gospel and reggae. 

"The EP has a festival song, two gospel songs, two pro-Raptor basketball songs and a tribute to mothers. It's a really diverse compilation encompassing the beautiful message of Christ. I released it not knowing what to expect," she said.  
But fate intervened again. 

When the lead song from the EP, 'Remember the Yam' – a nostalgic song reminiscing about the island's roots – began to gain traction among radio disc jockeys in Canada, she decided to come to Jamaica to amp up promotion. She did  a press junket in Jamaica where she did several interviews on major radio stations including  IRIE FM, Mello, TBC and Love FM, and and she got a great reception. 
"Barry G heard the song , loved it and started playing it, Mutabaruka heard it and asked for the Yam song and began playing it, everything has just been happening naturally. The song has a great message that one must never forget their roots and never throw stone behind them," she said.   

Highly Favrd1 recently performed in  Toronto alongside  Minister Marion Hall on Sept 7th. She is an incredible singer capable of searing and powerful vocals, and on her gospel songs, she possesses a singular ability to use melody and lyrics to describe the powerful experiences she has encountered while in the presence of God. 

Born in Kingston, Jamaica, she attended St. Hugh's High School for Girls but migrated to Canada at age 14 in 1995. She attended Downsview Secondary in Toronto and then matriculated to George Brown College where she read for a diploma in nursing. She is now lives in Ontario, Canada with her two children and her mother where she works as a nurse. 

She is already preparing to release a Christmas single, "All about the Christ Child", which will be released in November. Highly Favrd1 hopes that her music will ignite a change in people's hearts, and invite God's presence to stay with His people, eventually sparking a global healing. 

"My goal is to use my songs to drive home the message of Christ's love for all, and to bring peace, cheer and encouragement to all. ," she said.