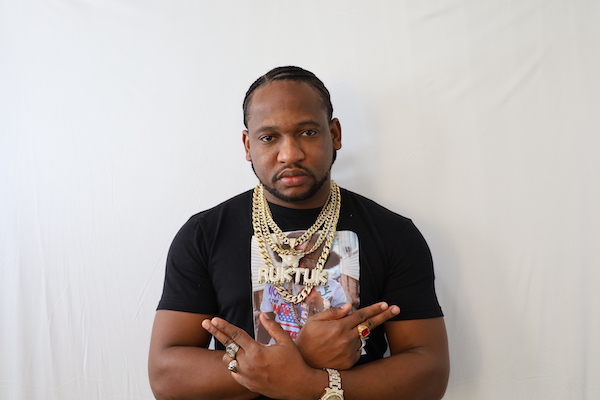 US-based dancehall artiste Ruktuk has accused Valiant of stealing parts of his song titled Badmon She Love to create his song titled, Weh She Love.
"Yesterday one of my friends called me from Jamaica and asked me if I had heard Valiant's new song called Weh She Love. I told him no and he said I should go on youtube and check it out because it sounds just like my song called Badmon She Love. When I listened to the song, I realized that the whole concept of the song, the punchline, the rhyme scheme, and even the melody was similar to my song. It's obvious that Valiant stole my song, this is plagiarism," he said.
The Montego Bay-born deejay says he is not seeking attention or trying to create a feud with Valiant, but he would like the Dunce Cheque artiste to publicly admit that he reconstructed parts of his song to create his new single.
"My song was released in November last year, Valiant's song was just released four days ago and anyone who listens to both songs will hear the similarities. It's very obvious that he borrowed parts of my song to create his. I'm not trying to start a feud or a clash with him. All I want is for him to admit what he has done. Just talk the truth bro tell the world what you did," said Ruktuk.
Ruktuk given name Rayon Duncan originally hails from the second city of Montego Bay. He currently resides in New Jersey.
LISTEN TO VALIANT'S SONG BELOW
Some of his other songs are Green Dot, Trusted, Fully Charge Up, and Chippy Chippy.
In March 2022 Ruktuk released his debut album titled, Fully Charge Up.