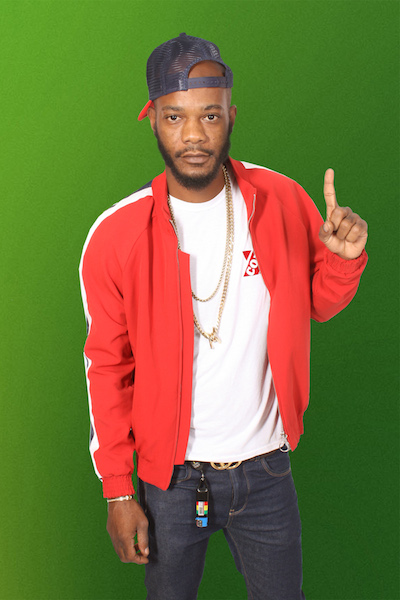 A wise philosopher once wrote that 'dance is the hidden language of the soul'. Just ask talented dancehall deejay Rudie Classic who is revving up dancehall parties with his breakout song, 'Move' which invites partygoers to just get up and shake something.
"One of the most common things about human beings no matter race, creed, religion or culture is that we like to dance. It is something that unites us. Dancing is my strong point, I loved dancing from a young age, and this dance pays homage to Mr. Bogle the king. I have been getting some good feedback on the song, I even did a couple interviews on the radio stations and at weekly events before the coronavirus thing took over," he said.
The song was officially released on September 13, 2019 on the Primetime Music and Upisit-production labels, and is available on a number of download platforms. The 'Move' song has gained in popularity and spawned its own dance. Rudie Classic will be releasing a video in March to promote the song.
The deejay is now taking advantage of the buzz around the song to attempt a bigger project, his debut EP.
"I have never done an album, but I have been recording a number of songs so I am pushing towards an EP which will feature at least seven songs," he said. .
He grew up in the community of Callaloo Bed/Riverton areas before moving to Portmore. He started his music career while attending the
Edith Dalton James High school. He began to experiment with dancehall and recorded his first song, 'Hey Mummy' in 1999 for a label called Xcon Entertainment. He visited several local studios as he fine-tuned his craft. He migrated in 1999 but always returned to coming back to Jamaica like once or twice a year.
He has performed at stage show in the UK, the Reggae Geel festival in Belgium, and outdoor events in Germany. He has performed at shows in Jamaica such as GT Taylor Extravaganza, community stage show events in Riverton and Portmore, and graced the stage at Stone Love Weddy Weddy.
"My fanbase is growing, and the career ah move from strength to strength," he said.
He is promoting other songs such as 'Feel the Vibe' on the Blizzard Music label, 'Ruff Out Yah' and 'What's Popping Up in Here?'.