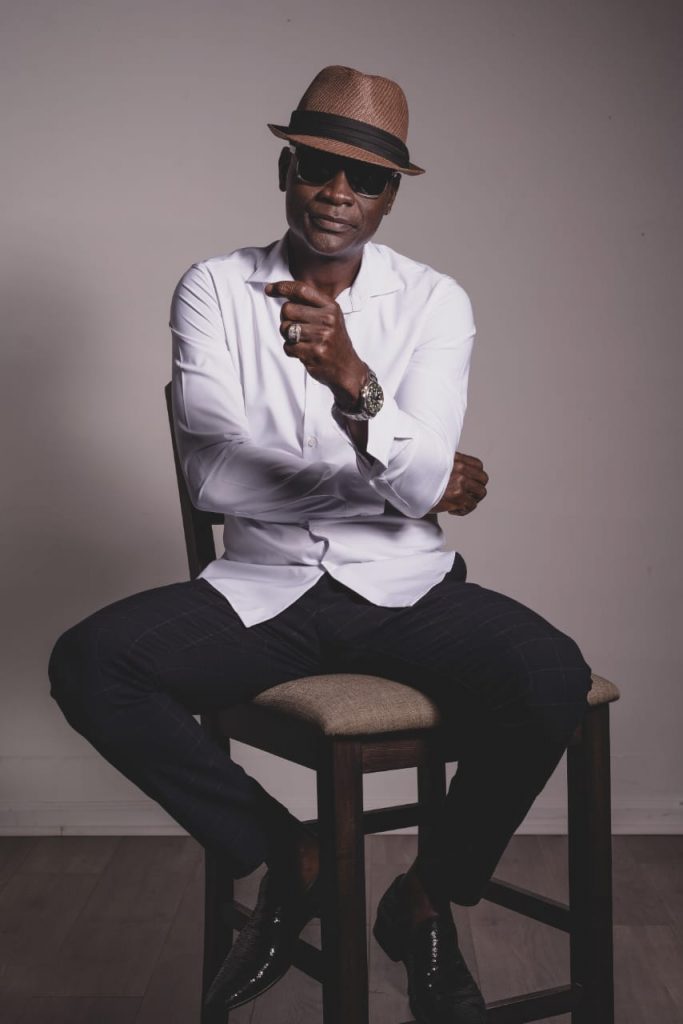 These are exciting times for reggae star Singing Melody. Always ready to tackle new challenges, he is pumped up about his latest venture as he will soon be hosting his own radio music and talk show programme on his own Internet radio station.
The first show will broadcast on August 3 and air every Wednesday thereafter.
"I can't wait to get 'the people's radio station', Shem Music FM internet radio, officially launched because I believe it will make a difference in our world," the artiste said.
The app for the radio station is available for Android phone users is now available in Google Play store, and the subscriptions are coming in.
"It will be available for iPhone users soon as well, we're working on it now," Singing Melody said.
The singer will be hosting his two-hour programme called 'Hold A Reasoning' each week on the new Internet radio station which is patterned in part on his live Instagram show.
"My Reasoning is based on my experiences in the music industry and me being a fan of music for over 38 years, this helps to swing the conversation in so many directions and explore topics that are endless," he said.
The show will officially kick off this Wednesday, August 3rd, and will air every Wednesday 12 noon until 2pm worldwide on Shem Music FM through the website,
www.singingmelodymusic.com/radio.
Singing Melody plans to create special playlists with clean dancehall and reggae songs to be broadcast throughout the week and is inviting artistes to submit their songs.
"All clean songs are welcome, this radio station will guarantee airplay for young artistes who are struggling to break through in the marketplace," he said.
In addition to the Wednesday show, Melody will host a Sunday programme where he will use his platform to address healthy lifestyle topics with Doctor Kimo and tackle hot button social issues. The show will be family-oriented with an emphasis on inculcating morals and values.
The idea for the station was planted seven years ago by Rico Vibes, a disc jockey and owner of DaFlava Radio based in Atlanta.
"Rico Vibes offered me a slot on the radio but I couldn't accept it at the time because I didn't have a dedicated space for it. As luck would have it, he approached me again at a time when my recording studio was finished, so I just ran with the idea," he said.
Over the last few weeks, he has been setting up the station, and setting up reciprocal broadcast streaming arrangements with other stations like DaFlavaRadio.com in Atlanta, Gambia Vibesfm 106.1, 1 Harmony Radio in London, Primal Radio in New York, C.K.U.T 90.3 in Canada, Reggae Global Radio in Florida and other major US cities.
"The show is going to have a truly international feel. Every week, we will draw information from the jurisdictions that we broadcast from to better serve our listeners and encourage greater interaction," he said.
Singing Melody said that some of his superstar friends may co-host and drop in as guests during some of his broadcasts.
"I am trying to ensure that the standard of our great reggae music in all its forms is highlighted in the most honourable way followed by music and conversations. It's not just about me, it's about the people and me," he said.
The SHEM Music Fm team includes Singing Melody's wife Ruby Robinson, Whitter The Legend from Legendary Promotions Inc, and Faymous from Too Faymous Muzik, the artiste's engineer and producer.
The show is sponsored by Villa Mimosa Jamaica Ltd.In Jamaica, Stamina Sound in Montreal, Canada, Kingston Motors in New York, Mango Bay Restaurant in Montreal, Canada and HRH Mimosas Jamaica Yacht Charter in Jamaica.
Singing Melody, whose real name is Everton Hardweare, entered the music scene in the mid-1980s, and scored some minor hits, including a cover of Surface's Shower Me with Your Love. He scored it huge locally with the success of Want You Back in 1999, helping to take the album Sweeter (Fat Eyes/VP Records) up the charts. The video for the song reached number two on MTV2 playlist. The song was named Song of the Year at the Reggaesoca Music Awards in early 2000.
Other hits followed such as Let It Flow and Say What. As a member of LUST (with singers Lukie D, Thriller U and Tony Curtis) Singing Melody has had chart success with Just As I Am and Sweetness Of Your Love.
The artiste is also a serial entrepreneur who has started several companies with his wife. Among these are Villa Mimosa Jamaica which has grown into a luxury five-star villa and more recently the launch of the H.R.H. Mimosa Yacht, a 55ft luxury charter based in Montego Bay Jamaica.
"We're just trying to make a difference," the singer said.