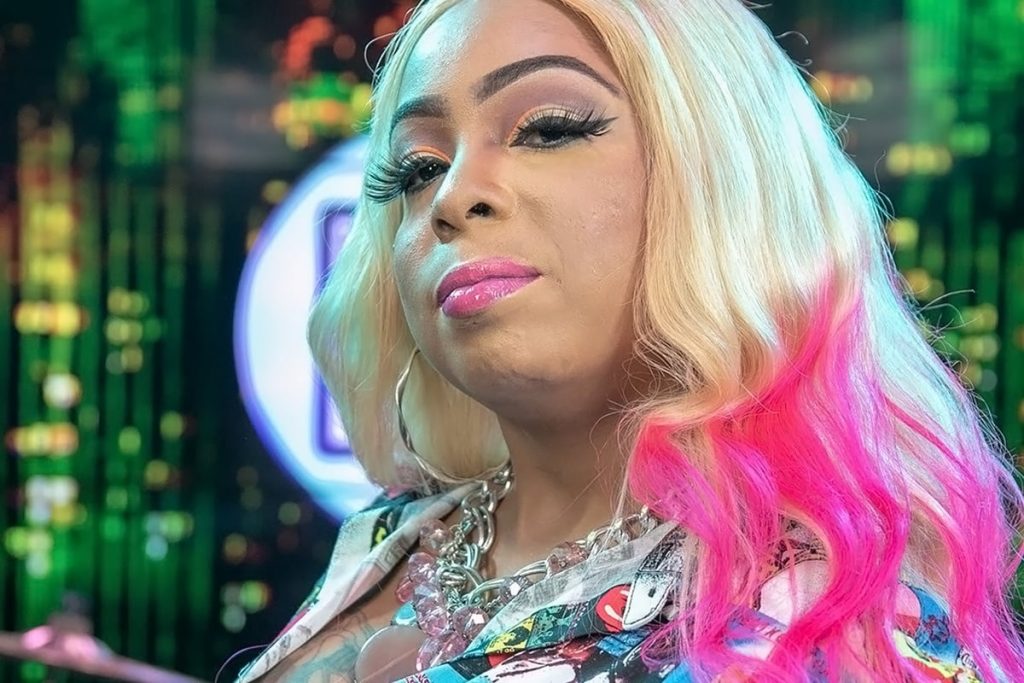 Dancehall artiste Lisa Hyper has been admitted to the University Hospital of the West Indies in a stable condition.
The Sculpture singer has been quite unwell for some time. As a result of her illness, she has been forced to miss a number of contracted dancehall events such as Fyah in Da Ville alongside Skeng, a two week tour in England including her birthday party, and another show in Manchester.
"I would like to apologise to the promoters and to my fans, but my health struggles have pushed the situation beyond my control. Right now, I don't know how long I will be on this ward but when I get out, I am done with smoking," she told the Jamaica Observer.
In November, Lisa Hyper was spotted in the airport talking to another artiste as she was on her way to being admitted to a mental health facility in Florida, just a week after being baptised. Last week, she created a major furore online when she revealed a tattoo of male artiste Dexta Daps on her chest.
Speaking in a recent interview with Nikki Z on The Bridge 99 FM, Lisa Hyper admitted that mental health challenges ought not to be viewed with shame and even urged her fellow artistes and creatives to seek professional help to deal with challenges such as depression, bi-polar disorders and other personality disorders.
"When you have mental problems seek help; nothing is wrong with it. Mental heath (problems) – everybody guh through it. Me guh through it. Lisa Hype guh through. Suh oonu seek help. Don't be too shame or full a pride or too much ego. Oonu seek help, especially di artiste," she mused.
Marijuana smoking has been known to exacerbate some mental health conditions such as bi-polar disorders, schizophrenia and depression. Studies have shown that substance abuse can trigger psychotic episodes. In Jamaica, psychosis is responsible for 106,674 medical visits to public health clinics in 2016, accounting for more than 80 per cent of mental health public clinic visits islandwide.
Lisa Hyper is known for hit songs including Sculpture, Body Fit, Pretty Butterfly, Wine for Me, Champion Bubbler, and Bills featuring Gaza Kim.