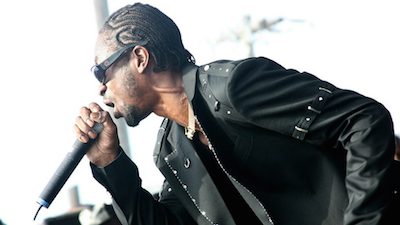 The Jamaica Constabulary Force may lay charges against Bounty Killer for the use of profanity at a St. Thomas Jerk Fest event in St. Thomas over the weekend.
"The last time oonu try lock me up ya fi bad word, oonu fi go weh wid oonu fuckery!" an irate Bounty Killer said before exiting the stage to the cheers, whistles and vuvuzelas.
A policeman hung on to Bounty Killer's red shirt and he flashed off his hand with the help of a bodyguard, and strode off with members of his entourage in tow, and exited the venue.
His anger was triggered by the early lock off of the event at 12:30 a.m and he alluded to a TRIPLE STANDARD that allowed some events to go on until daylight while others had to adhere to Night Noise Abatement act.
Bounty argued that the senior policeman could have used his discretion and allowed the event to continue, since the next day was a public holiday, and pointed to the fact that other shows had been granted permission by the State to go on until way past sunrise.
"Ghetto ppl, until we stop fighting and killing off each other we won't ever elevate bcuz we only have us the same system that locked us down for over two years. The first public event in St Thomas since the pandemic – a jerk festival for community development – the police locked it off at 12:25am going into a public holiday," Bounty Killer ranted on his IG.
His actions onstage where he chipped a bad word could have repercussions though. Or will the State look the other way?
In 2019, Bounty Killer ignited a debate, about the use of Jamaican expletives not being allowed at the Fully Loaded sound system clash event in St. Ann. The Warlord argued that the use of certain swear words is an integral part of sound clash culture.
At the time, he uploaded a poster of a Reggae Festival in Europe dubbed "Bombo Cl**t, which he said was being glorified by Europeans, and as a result, he blasted the police and politicians for not allowing himself and others to use the word freely as they wish in Jamaica.
"Idiot dunce head bad minded police and governments of Jamaica unuh look pon that bloodclth di BOMBOCLT FESTIVAL the word Bumboclth bigger than di government and di force and what's the true meaning of bumboclth though who defines that since it's not in the dictionary??" the artiste posted.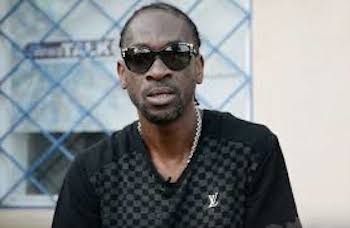 Jamaica strictly enforces laws prohibiting artists from using expletives during live performances, but the songwriter performed some of her songs uncensored. There are schools of thought that suggest that laws that govern indecent language is irrelevant, archaic and clearly a hangover from our colonial past.
Is it that the law was implemented to curtail the use of certain slang words used by people of African descent, which were not fully understood by the former slave owners? This is relevant question at a time when Jamaica is hosting its Emancipendence celebrations, with holidays on August 1 (Emancipation) and August 6 (Independence).
St. Thomas has an unhealthy relationship between citizens cursing bad words and the police.
In 2012, a policeman fatally shot a heavily pregnant Kayann Lamont and injured her sister after the woman was heard mouthing a string of choice Jamaican 'cloths' in Yallahs, St Thomas.
While the fine is now $1,500, 'bad words' were once described as 40 shilling words as that was the fine for using them under the rule of the colonial master.
The law was drafted in 1834 and was last amended in 1997 and does not specify which words or phrases are deemed to be obscene, profane or indecent but instead leaves the police to make that determination.
Under section 9C of The Town and Communities Act any person who shall make on any fence, wall or other building, any obscene figure, drawing, painting, or representation, or sing any profane, indecent, or obscene song or ballad, or write or draw any indecent or obscene word, figure, or representation, or use any profane, indecent or obscene language publicly can be subject to a fine not exceeding $1,500 or to imprisonment with or without hard labour, for a period not exceeding thirty days.
Bounty Killer may well be right that the law is outdated.
BUSHES OF ST. THOMAS
The Warlord has little luck in St. Thomas as he was arrested in the parish in 2006 after his 'Saddle to the East' show held at Morant Bay, St. Thomas. The media referred to it as the 'Bushes Incident' as the police reported that they held Bounty Killer after he tried to escape in 'nearby bushes'.
the police, who arrested Bounty Killer and charged him with using indecent language and abusive language, said they held him in the bushes following an abbreviated chase.
However, 'The Warlord' gives a different account. He says after the police threatened to end his show, 'Saddle to the East' on Saturday because of profanities being used by some of the artistes, things escalated and he too started cursing. He says he left the venue and was chased by the police into a dead-end street.
"I found myself in a dead-end street, you know because I was smoking and that sort of thing. Before that they were trying to arrest my crew saying that they were aiding and abetting a criminal. The matter is something for the petty session court, it is not a criminal matter, so I don't know when I became a criminal. They say I was hiding in bushes, but I wasn't, I walk come down to them. Everywhere in the valley full of bushes and I walk up on a street. After them come, I go down to them and them arrest and charge me and me get bail. When me ah go home, me hear say people a protest. When I was coming back, I felt like Paul Bogle, like a hero or something," Bounty told The Star circa 2006.
He says he, Sizzla and those affiliated with the Alliance, have become targets of the police, while others don't suffer the same fate.
"The police down there tried to do the same thing to Sizzla some time ago and never want to give him bail and that's when he sang 'they want to free me/ the whole f—ing world want to see me,' because they never want to give him no bail. They have something out for artistes in St. Thomas…I are the target from a long time ago, Anything that you do in this county to uplift people they are going to be against you. If you are the voice of the voiceless, they are going to target you. But I are a bullet and you can't target a bullet."
Bounty Killer was granted $50, 000 station bail and was forced to appear in the Yallahs Resident Magistrate's Court in St. Thomas in 2006. Hence the Killer is not too fond of St. Thomas as a place to perform. But who can blame him?