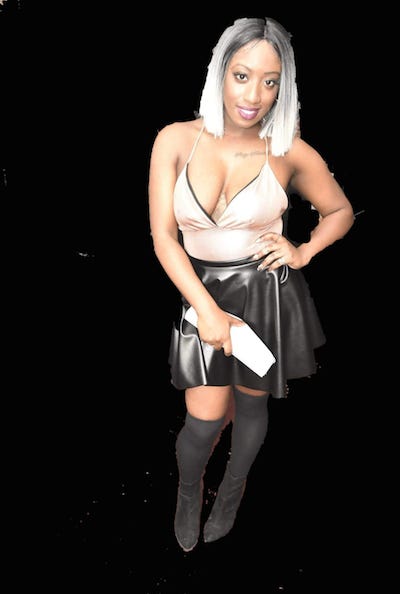 Singer-songwriter-dancer Mzs. Quanny is generating a big buzz with a bouncy new single called 'Time' on the Masterkat Productions label. Released two weeks ago, the single is now in rotation on several radio stations
"I'm hoping to reach a lot more people, see all the places I haven't got to see, and just spread my vibes through my music, not just for the meantime, but for a lifetime," she said.
The single, 'Time' , is available digitally for streaming and purchase.

Producer DJ Kat of Masterkat Productions believes that the song will do well in the local market. 

"Mzs Quanny is super talented, a brilliant singer-songwriter who can represent dancehall on the international stage, Mzs Quanny is going to flip the world on its ear with her incredible vocals and edgy sound," DJ Kat said. 
Mzs. Quanny has emerged as one of the most authentic singers in the world because of her passion, work ethic and originality, and she is ready to make her presence felt internationally. 

She made a major mark on the scene with 'Badness', a smooth track poured over a high-energy dancehall and R&B beat, which was produced by Versii Don Records on the Sex Slave Rhythm.

Mzs. Quanny has appeared on Hype TV, Bess FM, Suncity FM, RETV, and presented awards as a guest artiste on IMTA in New York.
Born in New Jersey and raised in Philadelphia to Jamaican and Kittitian parents, Mzs Quanny, whose given name is Quandasha Huggins, aims to always create music that stays true to her culture and roots.
She has recorded singles such as Beast, Bruk It Off and No Wotless Performer.