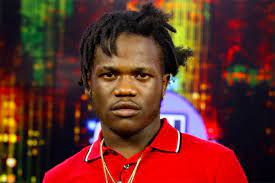 David 'Mosiah' Clarke, the brother of dancehall entertainer, Mluleki Clarke popularly known as Jahshii was shot and killed by gunmen in Grants Pen, Kingston during an early morning attack on Saturday.
"It is so sad that Mosiah is dead. He is the one who ran the shop, he is a humble yute, nice yute, everybody love him. Nutsy, Jahshi father, own the shop, and the son run it for him more time, he is the one who is always there, even at 2 in the morning, yu can go there and it open. 'Nutsy' buy the goods, Mosiah sell inna the shop. It tragic star," one resident of Grants Pen, told one876entertainment.com
Reports are that David Clarke, a 29 year-old labourer, was at his home when a group of criminals went to the location. Several gunshots rang out. The residents summoned the cops and they found Clarke's body.
Sources from the community said the man is the brother of the entertainer. Jahshii's family has been under a dark cloud since June of this year when the deejay's name surfaced in an investigation regarding the death of businessman Omar 'Romie' Wright.
The Born Fighter deejay later surrendered himself to the police in the company of his attorneys, King's Counsel Peter Champagnie and Richard Lynch.
He was questioned and released by the cops about the June 7 murder.
In July of this year, a motor vehicle which Jahshii owned was attacked by armed men. Six men, all members of the entertainer's entourage, were shot and injured. The entertainer, left his birthday party event, in another car and escaped injury.