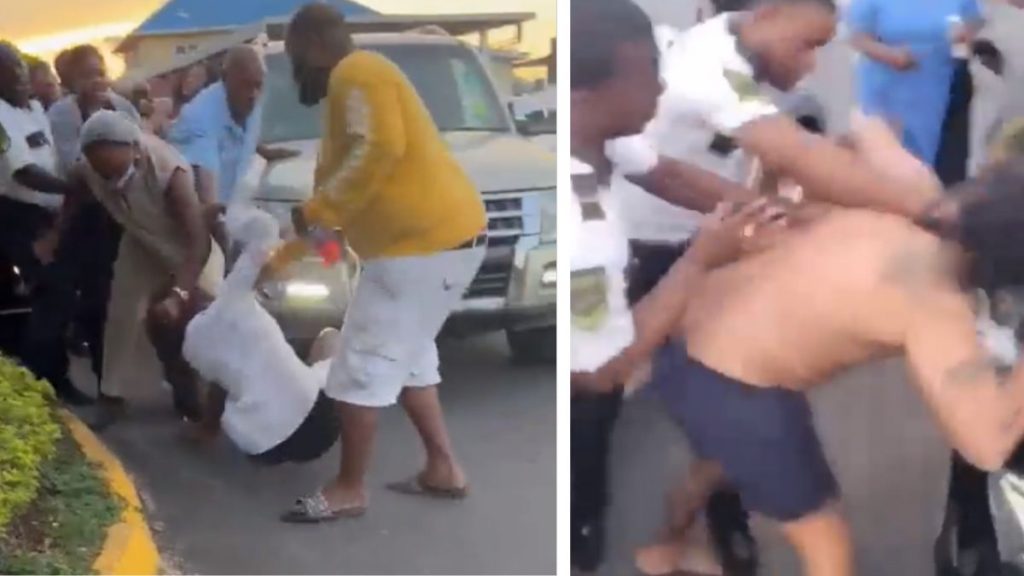 A no-holds-barred brawl between a female staff member from the hospital, still in her scrubs and mask, female visitors and security guards has triggered an investigation into the now-viral incident by the North-East Regional Health Authority (NERHA).
In the video, a staff member shouts an expletive at the woman as they approach each other between two parked cars.
"Why the fuck are you behaving like that?" the woman in a white blouse screamed to the advancing woman in the scrubs. And then it began.
A male security guard attempts to hold the visitor back as she nears the staff member, and as the altercation starts to become physical, a man from one of the vehicles seemingly attempts to intervene. However, the male visitor is quickly pulled away by the male guard, resulting in a confrontation between both men which quickly got physical, at the same time the two females begin to trade blows.
The woman in scrubs delivered a healthy beating to the girl in the white blouse, at one point throwing her to the ground while raining blows all over her body. In the background, a security threw several haymakers to the face of another lady.
Speaking on Sunday's incident, the NERHA said they would be conducting an impartial and thorough probe into the matter, which they expect will produce sufficient details to better understand the altercation. The organisation expressed that its primary concern is the safety of both staff and patients at its health facilities.