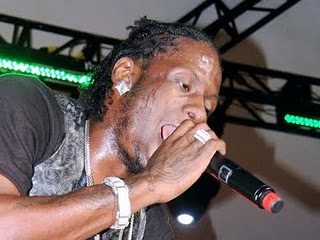 The music fraternity mourned in unison on Saturday as Khalif Lawrence, the son of Aidonia and his wife Kimberly Megan, was laid to rest during a funeral service held at the Boulevard Baptist Church in St Andrew on Saturday, January 7th.
Dancehall artiste Bounty Killer, the leader of the Alliance of which Aidonia was once a member, and former Alliance member Wayne Marshall were present. Marshall performed his 2018 hit 'Glory to God' and there was nary a dry eye in the church.
https://www.instagram.com/p/CnIB1ZMhAv-/?hl=en
Nine-year-old Khalif died from cancer in December 2022.