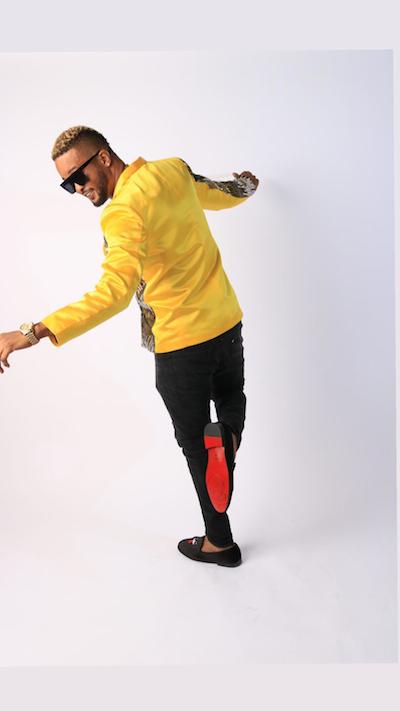 The Spiritual King RT boss has denied rumours that police raided his house in the St. Catherine North division after the security forces received reports that he was performing black magic rituals and
"Police were present but it wasn't a raid or anything like that. You have to remember that I was merely using guzu to fix the crime rate, and using guzu to control dancehall. I preach a prosperity guzu, not an evil guzu fi do anyone harm, mi use guzu to get people visa, to change people life. Mi not doing anything illegal," he said.
"Ah just chicken and goat blood mi use fi cut and clear the crosses because mi determined that mi have to get a piece of dancehall this year, if ah even sacrifice, mi want to get in to dancehall and mi have blood inna mi eye," RT Boss said.
The spiritual adviser's most popular song is Dalla which has over 170,000 views on Youtube. He is also known for Mek It Jump and Shake the latter of which has over 100,000 views on YouTube.
In Jamaica, the 1833 Vagrancy Act prohibits the practice of obeah. The first stand-alone Obeah Act, passed in 1854, made obeah a crime punishable by flogging and imprisonment.
The law, for instance, says that any person who consults any person practising obeah, or any person reputed to be a person practising obeah, or any person pretending to possess supernatural powers, and agrees to reward the person so consulted, shall be liable to a fine not exceeding $100 or to a term of imprisonment not exceeding 12 months.
The practice of obeah remains popular in Jamaica and police have routinely seized several devices believed to be used in lottery scamming, as well as candles and oils used to perform obeah from Lotto scammers.
RT Boss said that he would also like to clarify to the public that he wasn't using real guns during his Instagram Live session on Wednesday.
"I just want the security forces to know that the guns that were in the IG live were props and not real ones cause I heard that the session was recorded and I don;t want people to get the wrong impression," he said.
RT boss has built up an impressive social media following, amassing 300,000 followers on Instagram, 250,000 followers on Facebook and over 3000 subscribers on Youtube for his lyrical musical stylings.