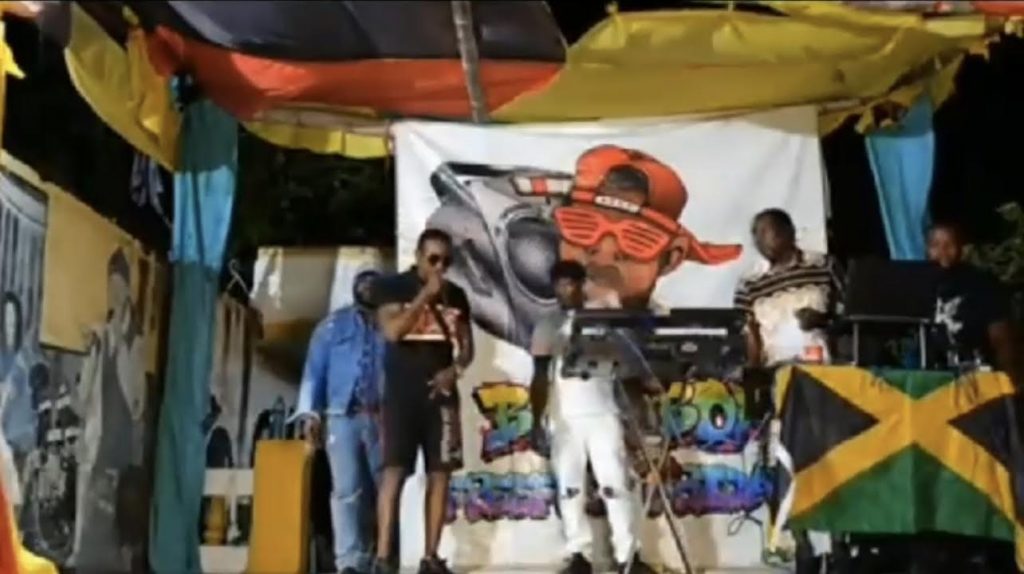 The loss of Boom Dandimite still hovers over the music industry. During Friday night's edition of Boom Box, General B was beaten by members of the audience after a negative vibes developed during his performance. After bigging up Dandimite, General B outlined that if members of the crew have "differences" it should not be brought to the platform for the world to see.
Then he was told about his matriarch.
"From Dandimite dead we nuh see unuh guh suck unuh madda," someone shouted from the crowd. General B then told the person, "Guh such back yuh mumma a waapen to yuh bwoy."
A man emerged from backstage and attempted to take the microphone from him. General B went back stage and then returned front and centre, and a brown-skinned man pushed him off the stage.
The energy was off from jump street. Harry Toddler, while performing, took aim at hypocrites in the crowd while bigging up fellow founding member Boom Dandimite. General B appeared to take umbrage to the inferrals and the altercation happened. Reggae artiste Tellah screamed throughout the incident on the video. The cameraman appeared to be in a tussle with members of the audience who wanted him to stop filming.
"The dolly house thing started from Toddler walked off the stage as General B performed. General B chanted a few lyrics before stopping the riddim to vent in frustration about what he saw going on at the show on Friday night. The man dem fi gwaan better, as a people, we need to separate business from personal problem," one person observed.
Tellah was screaming all through the altercation.