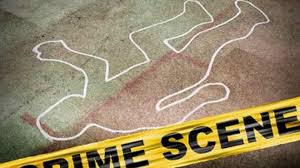 The police have arrested the man who was heard threatening to kill a woman referred to as "Denise" in a telephone conversation from which a recording made the rounds on social media on Saturday.
Charged with malicious communication and preventing a person from buying or selling is 46-year-old Peter Maye, a farmer of Hartlands District in St Catherine.
Maye was charged yesterday.
His court date is yet to be finalised.
The man was reportedly apprehended in St Catherine later in the day, with the police indicating that his identity is presently being withheld.
The investigation began immediately after the constabulary received the voice note, the police said.
The police, in a statement, said they are reminding members of the public that threats are treated as "extremely serious incidents" by the JCF (Jamaica Constabulary Force).
The constabulary said it continues to encourage members of the public who are receiving threats, to make formal reports to the police, as threats are treated as extremely serious incidents.