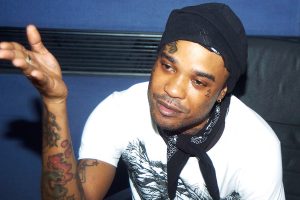 There will be apparently no "brighter days" ahead for incarcerated dancehall deejay Tommy Lee Sparta as police sources have alleged that the gun seized from him and which led to his recent incarceration has now been linked to at least two murders that occurred in the Corporate Area.
However, attorney-at-law Donahue Martin, the lawyer representing Tommy Lee Sparta, has denied his client's involvement in any "murders or acts of violence".
"We deny any involvement in any act of violence or murder, or any acts of shooting," Martin told ONE876EDITOR Claude Mills
Police sources alleged that spent shell casings and bullet fragments recovered from the scene of the murders and shootings were allegedly linked, through ballistic tests, to the illegal firearm seized from Sparta when he was arrested in December 2020.
The firearm has also allegedly been connected to three cases of shooting with intent.
Tommy Lee Sparta's conviction on the gun charge was his first, but it followed several run-ins with the law over the last six years.
The 33-year-old singjay is best known for songs such as 'Spartan Soldier', 'Spartan Angel', 'Psycho', and 'Blessings'. The singer recently released an anti-violence collaboration with 15 other dancehall artistes entitled 'Brighter Days' to mixed reviews from fans.