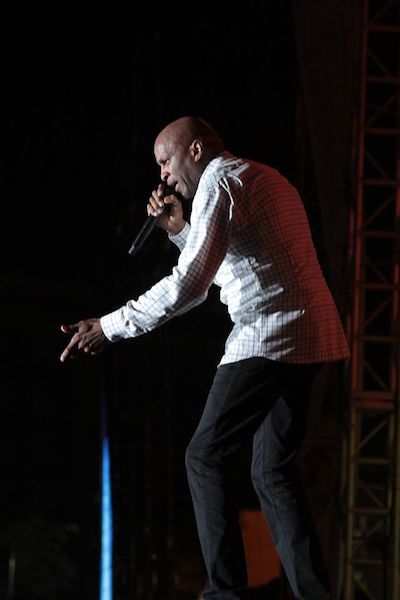 Organizers of Jamaica Fun In The Son, Tommy Cowan and Carlene Davis are looking to host a virtual staging this year on July 11th, amidst setbacks brought on by the COVID-19 pandemic.

Cowan hopes to achieve this goal by streaming the annual Gospel music festival on various radio and television stations and social media platforms across the world.

Though principals of many other events voluntarily cancelled until next year, Cowan believes that the soul-winning mission must persist.

"This crisis we are in should not be wasted. People are in fear – yet still the Bible says in 2nd Timothy 1:7 (KJV) 'For God has not given us the spirit of fear but of power, and of love and of a sound mind. Never before is this ever so true and the vehicle of Fun In The Son is such a provision that God has made to bring hope and transform lives," he said.

The organizer also hastened to encourage other Christians to develop a positive outlook on the situation.

"Life will never be the same as we knew it, but it can be better if we the believers apply wisdom to the situation, knowing we shall live and not die and declare the works of the Lord," Cowan added.

Of course, many have grown to appreciate the face-to-face staging of the festival, but the organizers are optimistic that the virtual staging will be just as impactful and entertaining.

"I believe we can reach yet a wider audience even though many would miss the camaraderie that has a great impact on the large gathering, for example Praise & Worship, many more will be drawn into the concept and many more souls will be won for the Kingdom," said Cowan.

Jamaica Fun In The Son began in 2002 and since then has seen over 20,000 persons saved and some 8,000 plus trained in Peer Evangelism through Youth Reaching Youth. Jamaica Broilers group over these years have been the main contributor of the financial aspect of the events which is produced by Glory Music in association with the RJR/Gleaner Communications Group and other partners.

In 2019 the festival did its first community engagements in Mandeville & Port Antonio and was scheduled for Sabina Park on Saturday, July 11, this year.

Since its inception, Fun In The Son has featured the likes of Pastor Donnie McClurkin, Kirk Franklyn, Hezekiah Walker & The Love Fellowship Mass Choir and top Jamaican Gospel acts such as, Papa San, Kevin Downswell, Carlene Davis, Marion Hall, Goddy Goddy, Judith Gayle and Jermaine Edwards. Preachers Andrew Palau and Sara Conner have also shared in previous years.