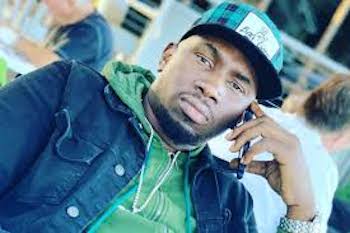 Diabetic selector Oneil 'Foota Hype' Thomas may soon find himself a free man.
"The attorney told me this morning that he's just now waiting to hear back from the courts to see when he will be released. So I'm happy that we are making progress," artiste manager Kerry Ann Townsend said.
Ms. Townsend had received word on Saturday that an application made to the Immigration and Custom Enforcement facility in Florida where the selector is being held, was accepted.
"Based on his medical condition, Foota is qualified for release," she said. She had been lobbying Jamaicans to call for the selector's release given the spread of the COVID-19 pandemic which is causing deaths to members of the population with underlying medical conditions.
In December 2019, Thomas was detained on arrival at Port Everglades Seaport aboard the ship, Independence of the Seas, from Falmouth, Jamaica. He had been attending the Jamrock cruise. Foota Hype was detained for further review of his travel documents and admissibility status. He has been incarcerated since that time.
Florida's total number of confirmed cases is now at 14,504 and 284 people have died statewide as a result of COVID-19. Of those confirmed cases, 1,778 have been admitted to the hospital. There are concerns that the virus could soon reach prison facilities.
As of Wednesday, 32 people in the custody of U.S. Immigration and Customs Enforcement had tested positive for the novel coronavirus, the agency reported, a total that jumped by 13 cases in one day. Eleven staffers at facilities in Colorado, Louisiana, New Jersey, Ohio and Texas have been diagnosed with the virus.
In New York city, the epicentre of the outbreak in the USA, the virus appears to be spreading cataclysmically in the Rikers Island prison infecting a population that's particularly vulnerable to its effects. On Thursday, the number of COVID-19 cases in the jail complex jumped to 231 incarcerated members and 223 staff. One estimate puts the infection rate at four percent, compared with 0.51 percent in New York City overall.
Rapper Tekashi 6ix9ine is a free man due to the coronavirus pandemic that spurred a federal judge in Manhattan to release him early from prison because of his asthma, which makes the rapper-turned-informant more vulnerable to the novel virus. He was sprung from a private prison in Jamaica, Queens.