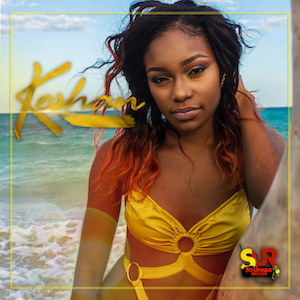 Female entertainer Keshan was shot and killed in Old Harbour, St Catherine early this morning by a licensed firearm holder.
Keshan, whose real name is Kenneisha Brown, was known for songs such as 'Bubble Yu Body' and 'The Goods', which she recorded with incarcerated dancehall star Vybz Kartel.
"This is so tragic, Keshan was a very talented girl, and she was young and full of so much potential. My heart goes out to her family at this very difficult time," producer Elvis Redwood told one876entertainment.com
Redwood had discovered Keshan and signed her to his So Unique Records label.
The Corporate Communications Unit confirmed the incident but said that the licensed firearm holder had been taken to hospital to deal with his injuries after allegedly being attacked by the deceased.
"He was taken to the hospital and is under police guard. He is expected to make a statement to the police soon," an officer at the CCU said.
According to the police, the 24-year-old entertainer who resided in Marley Mount, Old Harbour, was shot and killed shortly after midnight during a dispute with a licensed firearm holder in an area known as Sharper Lane.
The Old Harbour Police report that during the dispute she threw several stones into the licensed firearm holder's car before stabbing him several times.
According to the police, the man discharged one round from his firearm which hit her in the upper body. The entertainer reportedly died while undergoing treatment at hospital.
Incarcerated dancehall artiste Vybz Kartel also posted : "some things so hurtful ya fi just fucking bawl yow RIP Kesh".