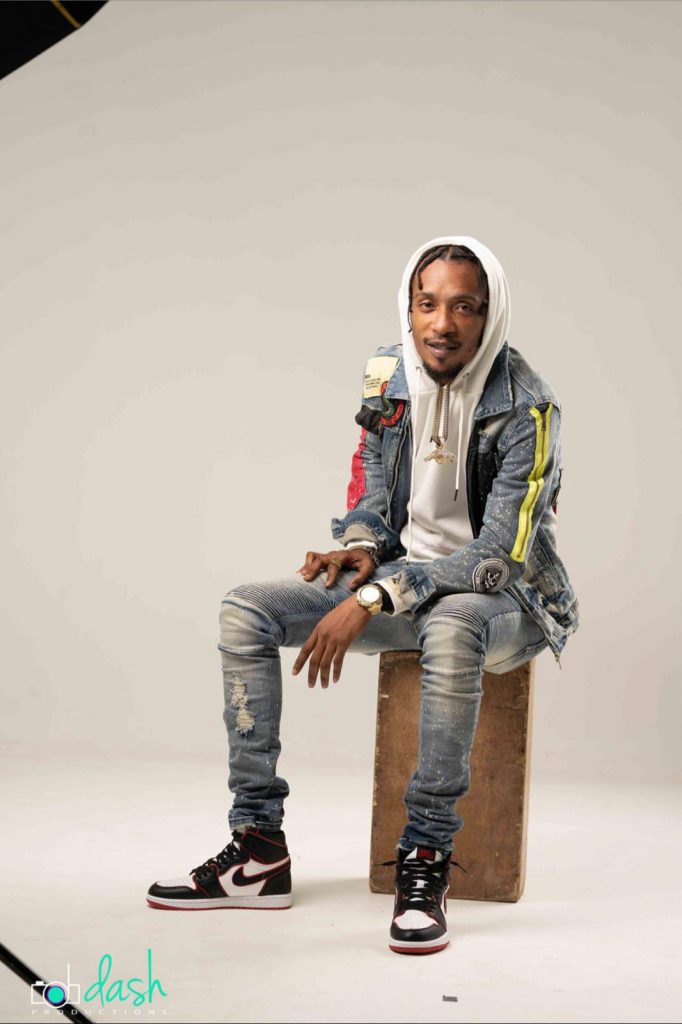 Whether Thesarus is firing off rapid fire underground bars, or creating radio ready anthems, this young rhyme slinger deftly balances New Dancehall's best stylistic elements, synthesizing them into fresh, concept-driven music that is as entertaining as it is thought-provoking.
"My stage name clarifies what the listeners should expect. A 'Thesaurus' is a book with synonyms to simplify, anyone who knows what a thesaurus is will know who I am and what I have to offer," the artiste whose real name is Lloyd Pinnock, said.
Thesarus has been gaining traction in the streets with his latest release, Loyalty, produced by McDonz Records, which reps his Franklyn Town origins with grimy visuals.
"The song connect with the streets and it has a crazy following in my community and on social media," Thesarus said.
One of his outstanding tracks is A King's Dream, a gem of a song decrying inner city violence, which has striking visuals which amassed more than 23,000 views since its release last year.
He grew up in the Franklyn Town area and attended Clan Carthy High school where he excelled in technical areas as well as English Literature. His peers encouraged him to pursue music because of his clever wordplay and street swagger.
After high school, he released his first official single, "Feel Good" in April 2017.
Since that time, he has continued to hone his craft and he is working on an album with stellar tracks which will deliver degrees of content as yet unheard on radio.
"My future plan is to release good music consistently. I trust my passion and dedication to get that done. I am releasing an album this summer," he said.
Thesarus is anxious to prove that he's an artiste who is unafraid to challenge himself or his peers. He explores other topics like empowerment, unity, and trauma instead of sticking to the gory admissions of gunplay, and brand-worshipping of his peers. With his witty wordplay, Thesarus pulls listeners into the emotional core of his music with songs that are sneakingly complex.
"I think of myself as a star of the year, not just on the rise, for the way I put my songs together. There is a reason I say 'bomb brain' as part of my slogan, because it signifies the explosive thinking of the creative people around me, and of myself. I am here to shake things up," he said.