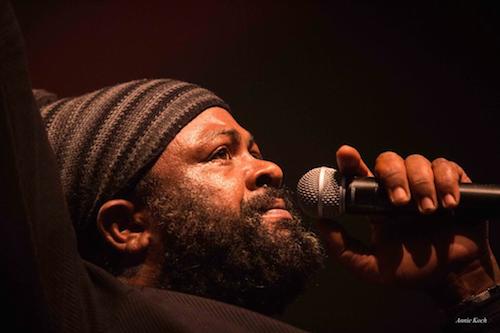 Reggae artiste Fantan Mojah launched an expletive-laden tirade against radio broadcaster and poet Mutabaruka, chastising him for the broadcaster's harsh on air critique of his 'Fire King' video.
In a video now circulating on social media, the 'Fire King' artiste
"Muta is an elder wah we rate from mawnin and we naw disrespect Muta, ah that mi want oonu fi know. But Muta deh pon radio a say light fi drop inna mi head when mi a perform and call himself a Rasta. Come on Muta, memba a bare white girl you f**k inno Muta, you deh wid pure white girl", he declared in the video.
Fantan Mojah apparently has taken umbrage with comments made by Mutabaruka during his popular radio programme, 'The Cutting Edge', criticising the artiste about his raunchy music video for Fire King with cavorting naked girls, an image which is in direct opposition to the Rastafarian values of probity and righteousness which Fantan Mojah espoused in the past.
"Muta, what you want me to do? Put man inna underpants and bath trunks inna my video? Muta step over the boundary, mi England fans say fi fix him up, him over the line, and man have feelings. Him have a smutty mind for a rasta. Ah bear girl from Sweden, Austria and New Zealand him de wid, him racist when it comes to women," Mojah told Loop News when contacted today.
He alleged that Mutabaruka said that "he wanted one of the stage lights to drop in his (Fantan's) head".
"Mi never wish bad for Muta yet, mi respect him as a big man and him ah wish dem tings de fi me. Mi lose offa Muta big time," Fantan said.
Fantan Mojah also alleged that deceased reggae icon Bob Marley had issues with Mutabaruka for sleeping with a former flame.
"No disrespect to the queen Cindy, but it come outta Muta mouth, mi no know if him did a drink white rum and a say some loose ting pon the radio the day, but mi hear it outta fi him mouth," Fantan said.