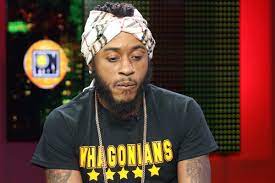 Dancehall artiste Khago has been charged with assault at common law, after a report was made to the Mandeville police last week. The Corporate Communications Unit confirmed the incident.
The artiste may also lose his gun licence as the report also alleges that the Nah Sell Out deejay pointed his weapon at a relative before threatening her after the pair into a heated verbal exchange.
A court date has not yet been finalised.
This is reportedly the second time that the Firearm Licensing Authority has received a report as there was a similar incident with another female relative more than five years ago.
Khago could not be reached to comment on the story.