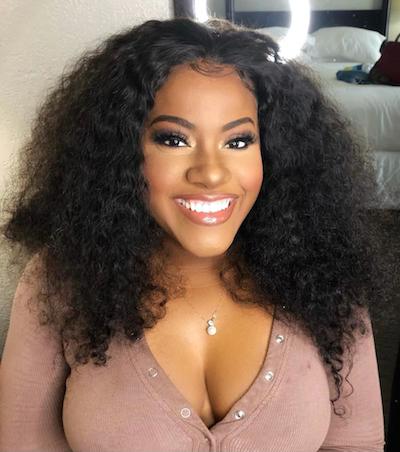 Grammy-nominated reggae singer Etana is raving about the great online response to her recent collaboration, 'Baby O', with dancehall superstar Vybz Kartel. The song is the sophomore single from her new album, 'Pamoja'.
"We nah joke, we're not playing, look inna mi eye, yu think mi a ramp," an ecstatic Etana told Loop News.
The single is a melodic masterpiece that's sure to have you TikToking to the beat which is a sexy Afro pop rhythm. The hypnotic, midtempo mix unveils the deejay's innermost thoughts and desires.
"The fans are loving it. I am getting comments like 'this record is contagious" and they're saying stuff like 'this song is going to get Spring Break lit with some real good vibes'. I feel so blessed to have worked with some great people on this project," she said.
The song will be officially released next Friday on the Freemind Music label. The visuals could be released at the same time.
Etana promised a few weeks ago that she is "locked and loaded" and it appears that she was not bluffing. She has focused on her music heavily during the world's shut down, working towards her new album release, and she thinks this may be her younger fans' favourite body of work given the great feedback.
Etana has perfected the art of reinventing herself, and energising her fanbase.
Earlier this month, she ignited a firestorm of criticism when she leaked photos that seemed to suggest that she seemingly made a 180, abandoning her Afrocentric image for stylish lace wigs, gorgeous lash extensions and heavy makeup. She also riled up her fans when the August Town native posted a smashing, svelte image of herself on social media, including speculations of plastic surgery.