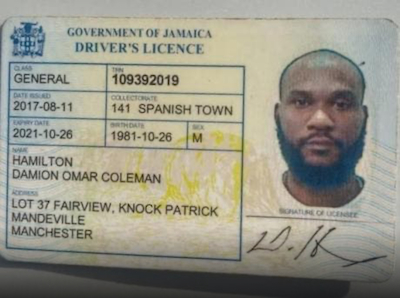 Damion Hamilton, a man believed to be the main suspect in the murder of two cops in Horizon Park this morning, has been gunned down in a battle with cops in Cooreville Gardens.
Two other cops were injured in the gun battle.
Addressing reporters in the community this morning, Police Commissioner Major General Antony Anderson said thorough investigations were being conducted as the police attempt to piece together what happened during what was an intelligence-driven operation.
A strong deployment of investigators, scene of crime officers, along with sniffer dogs, have been combing the scene for clues. Those clues led to the police tracking down the suspect in Cooreville Gardens.
The police say Hamilton fired on the cops injuring two of them.
A 9mm pistol was reportedly taken from him.
The incident comes just under 12 hours after two other cops were shot dead and two injured in a pre-dawn attack