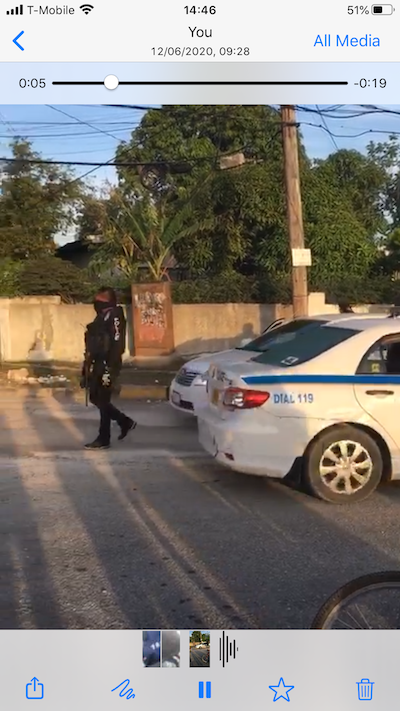 Several stone-faced police officers gathered in the community of Horizon Park this morning in the aftermath of the armed assault on a police team, which left two dead and two others in critical condition. Some wept reluctant tears, while others feigned stoicism as they fought back on the tide of warring emotions at the knowledge of their fallen comrades.
The Jamaica Constabulary Force is now actively seeking the shooters. Intelligence suggests that one of the men is an ex-soldier, a former member of the US military who saw active duty in the Gulf War.
"The man is a deportee. He was imported from Olympic Gardens to fight in a turf war in the area. He has been living at the house for the past two years, and is considered armed and dangerous. He and an accomplice are now on the run, " a police officer told ONE876 NEWS.
Reports are that homeowner where the fugitive had been hiding out has been apprehended.