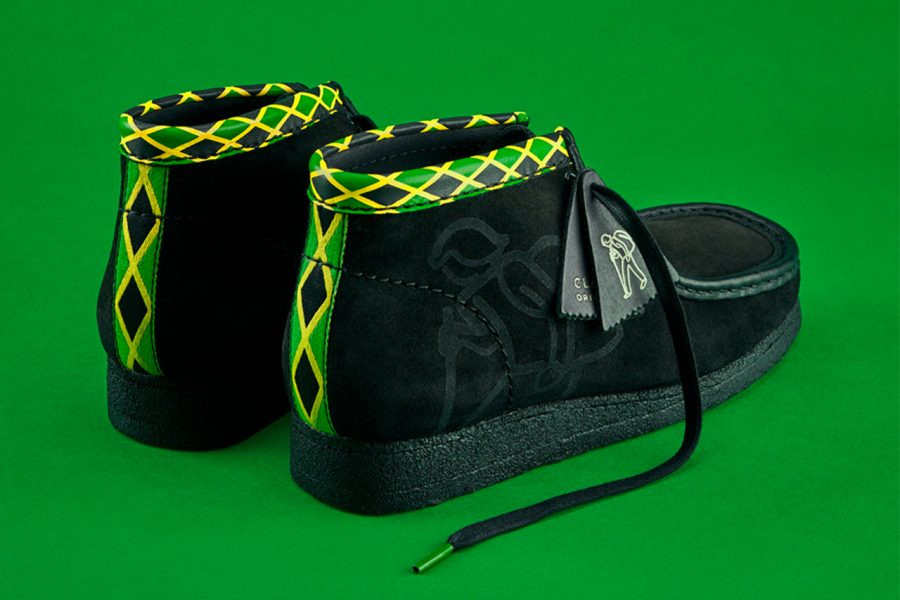 Popular footwear brand Clarks is paying homage to its Jamaican supporters by releasing a limited-edition Jamaican collection of the boot.
The move to finally engage Jamaican artists has been viewed by many Jamaicans as being long overdue, as Clarks has been an all-time favorite of the nation's Reggae and Dancehall artists, who glorified and immortalized Clark's 'Bank Robber', Wallabees, and Desert Clarks in their songs, dating to as far back as the 1970s.
Clarks has redesigned the Wallabee, Bank Robber and Desert boots to represent the Jamaican culture. The new shoes, dubbed the Jamaica Bee, Jamaican Trek and Desert Jamaica include the national colours. The footwear has embellished representations of the flag and includes traditional fabrics along with the Clarks signature logo.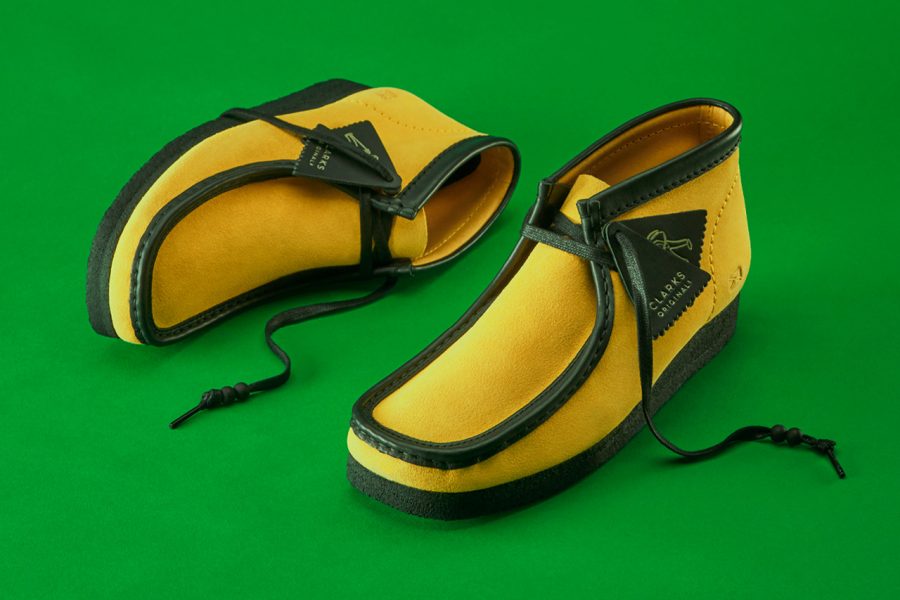 Via its official social media platforms; the Footwear brand wrote since they first hit the streets of Kingston, their profiles have occupied a special place in Jamaican culture. To celebrate this truly original collection, they've reworked three of their most iconic styles to pay tribute to the individuality the island is so famous for. #clarkesoriginal.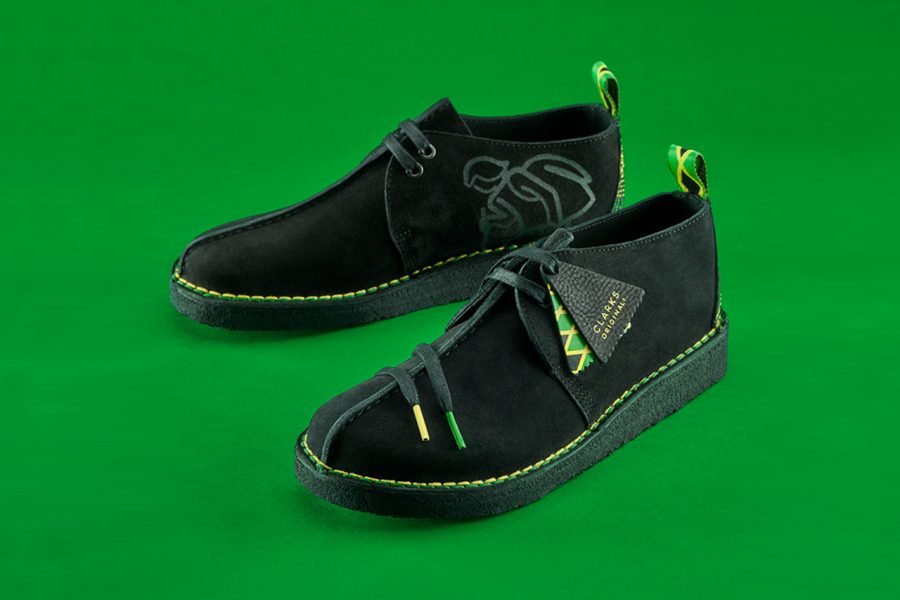 The song which paid the greatest direct homage to Clarks was Little Johns Clarks Booty. Vybz Kartel and Popcaan teamed up famously to do 'Weh Yu Get the Clarks De Dawdie?'.
Other all-time classics which hailed the brand were Super Cats' Trash and Ready and Eek-a-Mouse's Wa Do dem? Clark's had re-posted Jahvillani's song Clarks Pon Foot, dubbing it a 'summer anthem for Clarks and Jamaica' in July 2019.