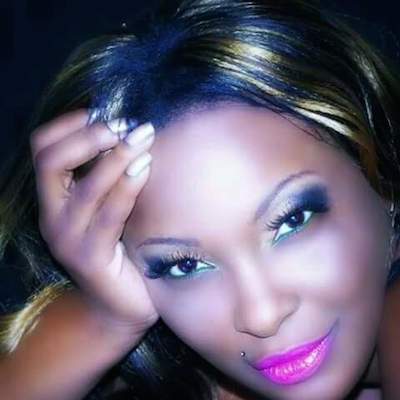 Dancehall artiste Black Queen has fallen under the baleful eye of thugs and would-be extortionists in the parish of St. Mary.
She became concerned about the safety of her family after alleged extortionists fired a volley of shots in the yard of her home in Tower Isles area on Monday night in St. Mary.
She has reported the incident to the Prospect police who confirmed that they were investigating.
Black Queen, who is known for the single 'Black and Proud', explained that the extortionists were upset that she had hired rival contractors to do construction work on her home, and had resorted to intimidation and thinly veiled threats to extort money from her.
"I met some guys who claimed they were contractors I ask them to look at a job and tell me how much It would cost to get it done, and they told me $80,000 at the time. The job consisted of paving off a room and dressing the wall. I got suspicious when they should have been flashing and dressing the wall, and wanted to tile the floor without the electrical piping being done. I realized what was happening so I told them I had to put a hold on the job and I would contact them until further notice, I already had given them a down payment of $33,000 dollars at that time," she said.
However, that was just the beginning of Black Queen's ordeal with her contractors-turned-extortionists.
"I hired some other people who were proper contractors who completed the job and before I could call them, they came to my house and realized that the work was already done. They became upset that I gave away the work and they demanded $10,000 dollars more. I reminded them that they were the ones who owe me and they should leave and not come back to my house as I am entitled to hire whomever I see fit to do my job. They came back again and I was not home. My two girls were there and neighbours heard them threatening that they want $40,000 or else they were going hurt me or my kids," she explained.
She immediately reported the matter to the police.
"While reporting the matter, the extortionists actually called again to say they were going to shoot up my house if they don't get some money. The police came to my home but did not made an arrest but warned them not to carry out their plan. This happened on Saturday. On Monday, they did come with long shot gun and they fired shots like they were the police walking around with not a care in world," Black Queen, whose real name is Semonie Giles, said.
She then made an additional report to the cops.
"I have now came to understand that these men are dangerous people who go around extorting people and they are also involved in killings and robberies. I am hopeful as the police know about the perpetrators who frequent Port Maria," she said.
She warned other Jamaicans not to be taken in by extortionists posing as building contractors.
"Be careful who you bring to your residence to work because some are scammers or robbers who come to scout out your place so they can come back and terrorize you, rob and even kill you," she said.
She is not afraid even though there have been a rash of highly publicized shootings of women all over the country in recent weeks, the most recent a female lawyer in Ocho Rios in a neighbouring parish. She said she has already written a song about the ordeal which she will record in the coming week.
"All of us cannot live in fear. I am going to stand up for my rights, I cannot stay quiet because if something happens to me, the police must know who the main suspects are," she said.