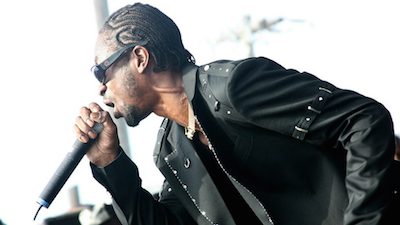 Bounty Killer's continued commitment to charitable endeavours rolled on last week with his heartfelt donations to singer Junior Byles, who is battling cancer and mental illness.
Last Thursday, the 47-year-old deejay presented Byles with $150,000 from the Bounty Killer Foundation towards his medical treatment; a gift certificate from Fontana Pharmacy valued at $100,000; adult diapers and refreshments. The handover took place in Kingston, on popular television entertainment show, Onstage.
Byles is a veteran singer known for songs such as Curly Locks, Fade Away and Beat Down Babylon.
The Bounty Killer Foundation has made donations to hospitals on Labour Day. Last year's contribution came in the form of 80 gallons of paint, two air conditioning units, 20 cases of water, 10 cases of diapers, and 300 lunches for volunteers and staff at Kingston Public Hospital and Victoria Jubilee Hospital.
Bounty Killer (given name Rodney Price) also hailed 72-year-old Byles for his contribution to the music industry.
"He is a great artiste, an icon to the industry. I always have to give respect to the elders," he said.
Byles, who has over 50 years in the music industry, received a Lifetime Achievement Award last February during a benefit concert at the Police Officers' Club in Kingston.