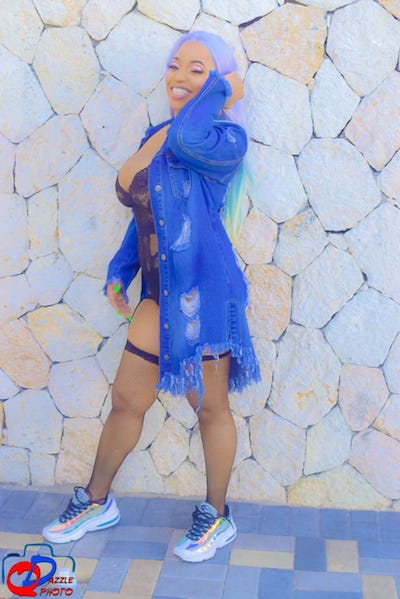 Fast-rising reggae singer Tashina McKenzie is banking on the success of her bouncy new radio hit song, 'One Touch', which is getting a huge buzz in the streets.
The vivacious entertainer who made a huge mark during the 2007 edition of Digicel Rising Stars, is cranking up the promotion with the release of a video for the 'One Touch' single released on the US-based JB Production label.
"The video for One Touch has been shot already and will be released later this month, I plan to go all out because I am getting a big strength on the radio and in the streets," she said.
The song was released on the JB Production label in July 2019. Since then, it has enjoyed steady rotation both locally and overseas, especially on IRIE and ZIP FM. The song is on the JA Bounce riddim which features artistes such as Munga Honorebel, Beenie Man, Teejay, Singer J, Ovamarz and D'Angel.
The spunky entertainer will be following up on that success with the release of a song called 'Magnet'. The streets have been talking about the saucy, risque new song which was recorded on Red Boom's new riddim which features the hit song, Vybz Kartel and Sikka Rhymes' 'Like I'm Superman'.
"That song is on the same riddim as Kartel and Sikka Rhymes 'Like I'm Superman', and I don't know how it leaked but my friends started to share it on whatsapp and it gone viral and everybody ah talk so next year I will be doing a video," she said.
She will be bombarding the dancehall scene with a barrage of new songs, include 'Inna the Shower', 'Pretty Pretty' and 'Independent', all of which have been released on the JB Productions label.
"I plan to do an EP next year with reggae songs included as well. I have a song called I Rise with a UK-based producer, I have a collaboration with Queen Ifrica, and one with Sizzla as well, so those songs will be on my EP," she said.