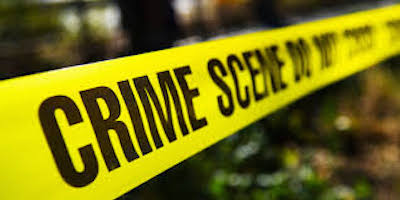 Two teenage students were killed in one particularly bloody weekend in Jamaica. The students were killed in separate incidents.
Jahiem Palmer, 15, a jovial high-spirited student was murdered in Portmore last Sunday plunging Ascot High into mourning while 17 year-old Jevaughn Smith, of Lennon High school was killed on Saturday.
Reports from the Portmore police are that about 6:55 p.m., Palmer was driving a motorcycle through a dirt track in Phoneix Park when he was pounced upon by unknown assailants who opened gunfire at him. The youngster died on the spot. His death follows the murder of another teenager, 17-year-old Jevaughn Smith, a student of Lennon High School, who was shot dead at his home on Juno Crescent in May Pen, Clarendon, on Saturday.
is mother, Zangena Clarke, sat on a bench and was being comforted by another set of police officers and residents.
"Mi did have him under little punishment, but him did do what him suppose to do, so yesterday (Sunday), him ask mi if him can go play football, and mi say yes, and mi nuh know why mi go tell him yes. Mi shouldn't go say yes. Mi shoulda always say no and make him stay in the house because him wouldn't come out," the mother said.
Like other residents, she stated that Jahiem was not the intended target of the gunmen. They stated that he was sent to retrieve a motorcycle nearby by a friend of the family, who was supposed to be the target of the gunmen's bullets.