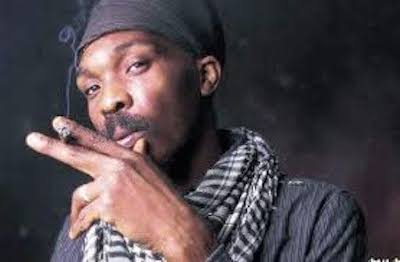 In the 1990s, Christopher Roswell, owner and founder of Tuff Links Record, was known as reggae artiste General Chris, until he got a prophetic dream that one day, he was destined to be re-christened as the reggae firebrand, 'Ijahpure'.
"One night I got the vision, I was at this big stage show with a lot of reggae stars and I heard when the emcee said onstage, we have an artiste that goes by the name of Ijahpure, and I jump out of that vision right away and write down the name," he said, laughing.
For his foray into conscious reggae music, Roswell dabbled in production, recording 'Bless Me' with songster Lukie D on the Mind and Soul instrumental created by Niko Wayne Hinds. The project was mixed and mastered by Donald 'Tixie' Dixon.
"After 'Bless Me' was out there making the waves for the Tuff Links Records label, I decided to add other artistes to the project, artistes like Anthony B, Fyah George and Norris Man, and myself on the rhythm. The response has been great, it is getting radio play in Canada, Germany, England, Finland, New York, Australia and counties in Africa. In Jamaica, DJ Bones and DJ Talia are giving me a big strength," he said.
Roswell introduced his alter ego, Ijahpure on the project as well with a song dubbed 'Mr. Government'.
"My family and friends just love the Ijahpure name and image, it's a real blessing. In the future, I have big plans for the project as I will be shooting videos for the songs, especially 'Bless Me' by Lukie D, a lot of people out there asking for a video for that song right now," Ijahpure said.
Reggae superstar Anthony B leads out the five-track rhythm project with the soulful 'Halleleujah' which is getting heavy rotation on radio both locally and internationally. The other standout tracks include sparkling gem of a song, 'Bless Me' by Lukie D, the insightful 'Mr. Government' by Ijahpure, 'Can't Stop Me Now' by Fyah George and the hard-hitting 'Dem Nuh Real' by Norris Man.
"I believe in real music and I will always keep doing real music. The music today is not the same as in the 80's and 90's but my respect goes out to all the young dancehall-reggae artists of today. I would like to encourage our dancehall artists to do more positive and uplifting music to aid in boosting their career," he said.
Tuff Links Records will be also producing some young artistes such as Zigzag, Sudzman and Kantus.
Born and raised in Olympic Gardens in Kingston, Jamaica, Christopher started off as a reggae artiste who worked with producers like Striker Lee, Sly & Robbie, Sugar Minott, Jah Screw and Hon'y Combs Records. Later, Ijahpure decided to try his own hand at production, forming his own record label in November 2019.
You can connect with 'Ijahpure' @ijahpuremusic on Instagram, Facebook, Twitter and all digital platforms.