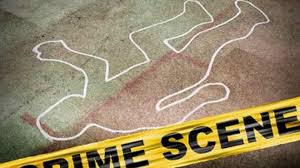 An employee of the Grand Bahia Principe Hotel in Runaway Bay, St Ann was killed in a hit-and-run on Monday morning.
Police report that the incident happened in the vicinity of the hotel at approximately 8:20 am. He has been indentified as 40-year-old bartender Franz Johnson of Farm Heights, Montego Bay, St James.
Johnson is the second employee of the hotel to pass away in the same vicinity in the last three days.
On Saturday, 25-year-old chef Omaine Brown of Santa Maria Drive Hopewell District in St Ann died from injuries he sustained from a crash in the same vicinity.
The hotel was the site of a major explosion last year that injured two employees and is often in the news for the wrong reasons.
In August 2006, when the huge resort was under construction in northern Jamaica collapsed, a section of the building collapsed killing one worker and injuring 16, police said.
A May 3 floor collapse at the site injured three workers.
Several days later, construction was stalled for nearly a month after a judge quashed a government permit that granted the developers permission to build without consulting residents. That ruling was later reversed.
Later that year, more than 600 workers stormed the developer's local offices after they were told that payment of their salaries had been delayed. A construction worker shot and wounded a security guard and two workers during the melee.
In November 2006, another worker contracted to the Bahia Principe Hotel in Runaway Bay died after being hit by a motor vehicle at the entrance to the hotel.
In July 2018, the Bahia Principe Hotel in Runaway Bay, St. Ann was once again in the news when two children drowned in the last three weeks. Tourism Minister Edward Bartlett, at the time, said representatives of the ministry arrived quickly at the scene of the incidents and have been "working closely with the families" in the wake of that disaster.
But how can one hotel have so many problems?