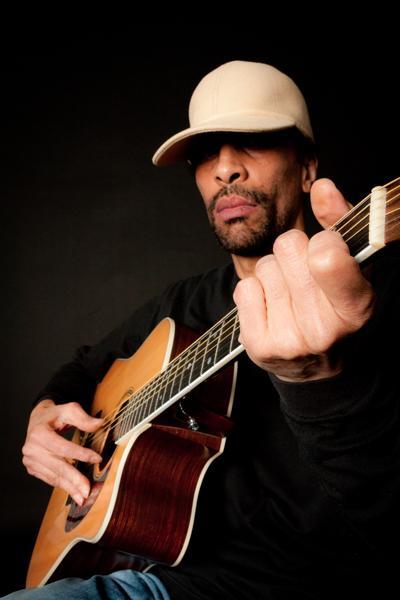 UK-based label Wontstop Record is banking on the release of conscious reggae singer Emanuel Anebsa's new album 'St. Paul's Ghetto' on November 17th on all digital download platforms.
For his part, Anebsa hopes that fans will get the message of perseverance in the face of rising financial and social oppression encoded in the music of his upcoming album..
"Someone has to say something, the corporation only pushes negative black and brown music to the children to hold down their mentalities in a bad frequency. It is chaos theory, if it out of control, then they control. Wontstop Record has a goal, a aim to push my songs and break them into the popular music scene with acoustic songs," he said.
The nine track album will showcase what Anebsa dubs "groove conscious" music – black protest music delivered in acoustic form. All songs were written and produced by Emmanuel Anebsa himself. Wontstop Record is an independent record label in the UK. Established in 1998 by singer songwriter producer UK-born Emmanuel Anebsa as a platform to release his own music, the label has produced and released an impressive catalogue of work, 37 albums as well as 30 singles.
Growing up in the tough neighbourhood of St Paul's in Bristol in the southwest of England, the artiste saw West Indian immigrants and black Britons struggling to gain a foothold in the country. He is the product of a Jamaican father and an English mother. His father owned the Black and White Café in St Paul's, before the infamous 1981 race riots in Britain.
"Groove conscious music or ghetto folk acoustic is an expression of that oppression. My music combines with a guitar to render a beautiful sound, a universal sound which cannot be held back. It is impossible to hold back this infectious music forged from soul and pain and fight," Anebsa said.
Wontstop Record is best known for the single,''Change My Life" which is Anesba's most popular song to date.
"Wonstop Record sold 5,000 copies of 'Change My Life' on the street so far and at live shows, support from real fans.The people love our music and we will continue to make more music for the people in 2020. Stand for what you believe in even if you are the minority, have principles and morals and self-worth as a human being on this planet," he said.
"But we fight on with Wontstop Record," he said. "We will never stop resisting oppression in all its forms."