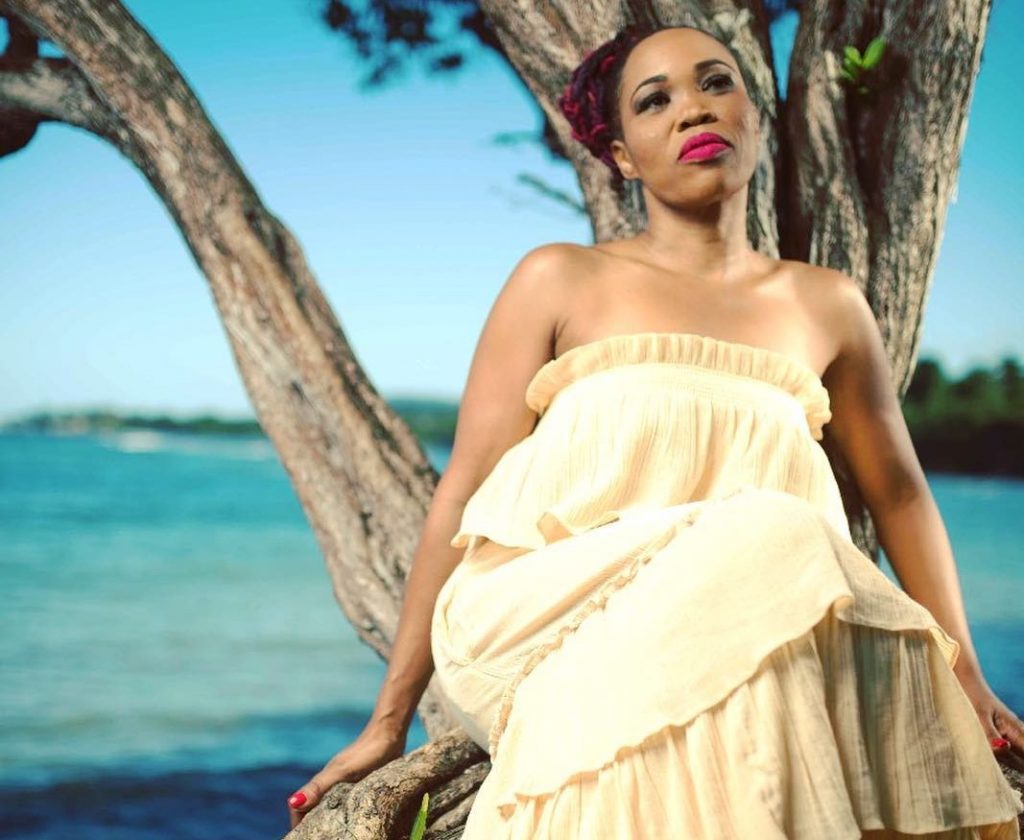 Reggae artiste Queen Ifrica has been in the eye of a growing firestorm online as her feud with Minister Marion Hall has mushroomed into a major public relations black eye for the 'Keep It To Yourself' singer.
The singer went on TikTok over the weekend, clearly rankled by comments made by Hall who had intimated that Queen Ifrica was a member of the Lesbian, Gay, Bisexual, Transgender, and Queer (LGBTQ) community, in order to defend her sexuality.
As she sought to strike back at Hall, Queen Ifrican shared a shocking tale of child abuse when she was only 8, and which she artlessly dubbed her "first and only lesbian experience."
"Mi siddown and watch Lady Saw baptise from 15 years ago and inna 2023, when we need her the most fi bat fi God, she siddown n front of her live and tell the world say she know mi a lesbian and have Shelly Curran pon dem live with some b—-b—y, some fish come pon her live and feel empowered fi mix me up inna dem nasty sodomism weh dem a carry all 'bout," the fiery singer whose real name is Ventrice Morgan, said.
"Thats why mi write 'Keep It To Yourself', mi see the artiste ah rape off and ah nasty up the pickney, you run inna church and come back out come call me lesbian and me muss sit down and tek it and a gwaan like a never
She detailed what she called a rape at the hands of an older girl in the community of Kilancholly, St. Mary.
"The first one trouble me at age of 8, she name (name deleted) she live ah St. Mary, Kilancholly, St. Mary. We go the same Truth church, dem call me Goodie at that age, one day, she come to me house and say she waan mi follow her go round a di land — we used to call round deh 'Guard Land — go to her father weh did round deh with my grandfather a farm, and yuh done know we go a di same school and we go a di same church, so, mi go wid har," the Lioness on the Rise singer explained.
She said that the girl then held her down and 'raped' her.
"The girl push me down pon the ground, tear off mi underwear offa me, rub up-rub up herself pon me cause as a likkle girl mi couldn't understand what that was, but mi know it never feel right cause mi a bawl and a seh, 'Weh you a fight mi fah?'. That was my first and only lesbian experience when (name deleted) rape me as a likkle girl," she railed.
She denounced the LGBTQ community, adding that she could never yield to the "gay agenda under no circumstances."
"When mi grow bigger and come understand weh dah world deh come with and see how much likkle girl and how much likkle boy suffer from that type of rape deh weh mi experience, and now unno waan come turn dem inna advocates for LGBTQ community and waan me fi come bow and join that, and now unno waan come call me all lesbian pon top of it too. Mi never feel like mi want a woman yet. A bare c–ky mi love," she said.
Queen Ifrica has had a long history of gay-bashing, including one high profile meltdown at a controversial Independence Grand Gala celebrations on August 6, 2013 where she openly stated her disapproval of homosexuals before her microphone was turned off and her set cut short.
Queen Ifrica is known for seductive songs such as "Below The Waist", and advocacy anthems such as the hard-hitting incest bashing "Daddy" and "Serve and Protect."
However, it is Queen Ifrica's controversial reggae anthem, Keep It To Yourself from her 2009 debut album Welcome to Montego Bay. Many LGBTQ+ rights activists regard the song as homophobic and the hard-hitting single has landed her in hot water on several occasions.