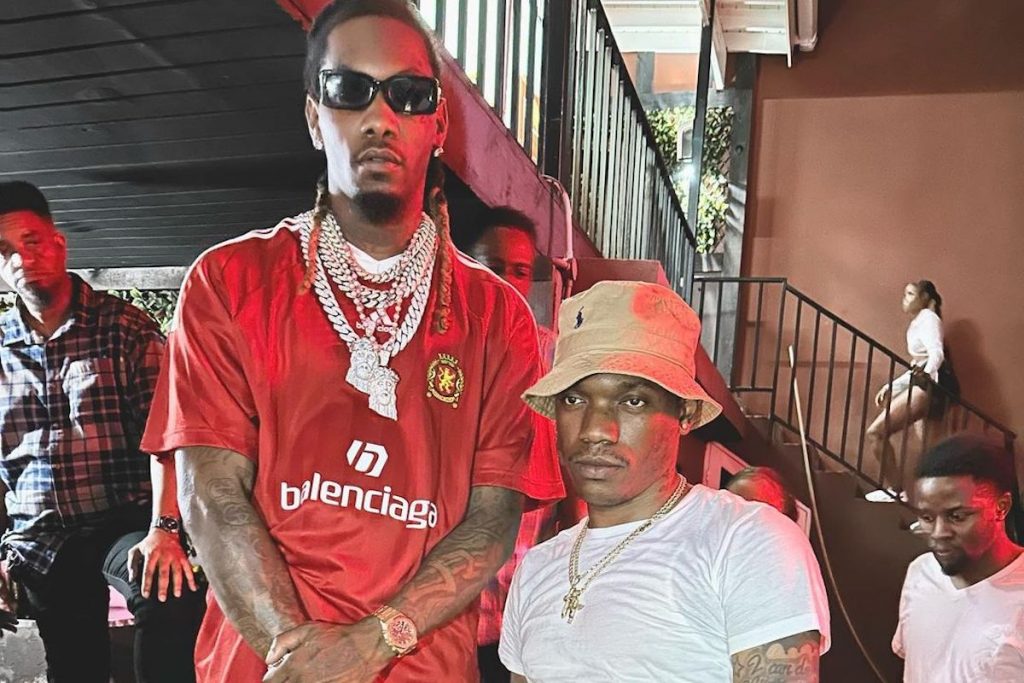 Valiant recently linked up with Offset in Jamaica when the two stars bumped into each other last week at Romeich Entertainment's Game Night in Kingston. The two briefly shared a conversation before posing for a photo op.
Both Cardi B and Offset were in attendance at the alcohol-fuelled soiree, with the Atlanta rapper venturing into the crowd to learn some local dance moves. Valiant made his presence felt when he arrived at the venue with his legion of female fans quickly surrounding him and introducing him to the rapper.
In the video circulating online, Offset was all smiles extending a handshake to the Kotch E Hat entertainer. The moment was a memorable one for the Dancehall newcomer, who posted the video along with a string of photos to his Instagram page on the following Thursday.
"God & time [praying hands emojhi] New music out now," the young deejay captioned the post sharing a clip and a photo of them standing beside each other.
Valiant is currently riding a wave of hits such as "Dunce Cheque", "C.A.L (Cut All Losses)," "St. Mary," and "North Carolina." Last month, the Stony Hill deejay simultaneously occupied the top five spots on YouTube's Music Charts, making him the first local artist to achieve the fete.