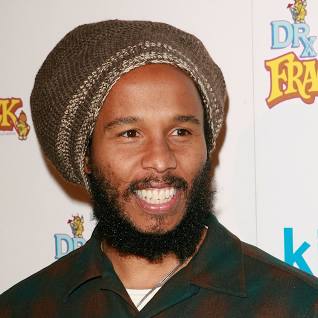 Eight time Grammy Award winner Ziggy Marley is complaining that a villa that costs between US$29,000 to 33,000 per week for a five bedroom villa, discriminated against allowing him to stay at the posh hotel because he was "Jamaican".
I don't know about you but that sounds like rich people problems to me. I hope that Ziggy Marley was suitably mortified to know that he is just a regular black skin Jamaican despite the Marley name.Oh shock! Oh horror! Discrimination still exists on an island that was principally known for its greed, a society created by slavery which was rigid, brutal and inhuman …and whose legacy lives on to this day.
In the 18th century, despite Jamaica's well-deserved reputation as a white person's graveyard because of yellow fever and malaria, Europeans flocked to the island in order to acquire great fortunes. Now, they flock here to enjoy, the sun, sand, sex and the music. So what if Seasalt Villas doesn't want "Jamaicams", most of us cannot afford to stay here in this lifetime unless our ancestors were former slave owners or we're a member of the nouveau riche.
Despite the hotel's insistence that his mother stayed at the same hotel recently and gave it glowing reviews, Ziggy doubled down on his claims.
"Unuh know me naah lie. Why would I? We have the witnesses and the evidence. Dem try to whitewash it now. They know the truth and so do I as well as those who witnessed and pleaded with them about their disgraceful policy," he responded to the Dancehall Mag exclusive bomber.
Sea Salt also explained that "the only strict policy that the villa has always communicated and kept consistent with is that there are no outside visitors allowed during a rental."
"The villa's homeowners have already communicated through Ziggy's agent that they would welcome Ziggy and family if our standard rule is strictly followed," they noted.
"I was more than willing to follow dem rules. It's a disgrace how they think about Jamaicans as if we don't have any class or respect. I found another place that was cool with a Jamaican renting their villa. We have to stop the discrimination against Jamaicans in Jamaica. Hopefully, Sea Salt will no longer have a policy of no Jamaicans allowed. We must test dem and see."