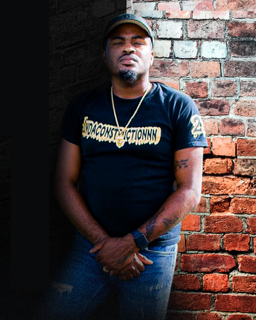 Reggae artiste Unda Constructionnn knows that his stage name is an unusual name for a reggae artiste. However, he believes that the name reflects his personal philosophy of seeking to inspire others to change, and also pushing oneself and others to become the best version of themselves.
"I believe that life is a continuum and perfection is a myth. As individuals, we should forever be reconstructing, living, and breathing, pushing towards a better version of ourselves. One has to apply good work ethics and dedication to one's craft, in addition to having the right team, and that needs constant work and constant revision," the artiste whose real name is Dins Dale Lynch, said.
He recently released his first official single, 'Crown'. The single addresses themes of motivation and self-belief in the black community which can ensure success for its residents with lines, with inspirational lines like: 'anybody shift your crown, mi ah go fix it back'.
Born in Kingston, where he grew up in Orange Villa before moving to Pryce Lane in the parish. He attended Calabar High School before migrating to the United States of America and lived in Bronx and Brooklyn where he currently resides. Dins presently possess several degrees. He has held several positions in the medical field including his current positions as critical care nurse and nursing supervisor.
In September 2021, Dins rediscovered his love for dancehall music. He recalled listening to the single, 'Too Good' by Shaneil Muir on Pandora, and immediately downloaded her songs.
Sprung on her music he bought himself a ticket to watch her live performance in NJ November of 2021, and from there he became a die-hard fan. Now, he has worked up the courage to begin his own artistic journey.
Dins had always wanted to pursue a musical career but wrestled with his own fears and insecurities.
He admitted that he is inspired by Shaniel Muir and D'Yani.
"There is an authenticity in their music that makes it worth listening to," he said.