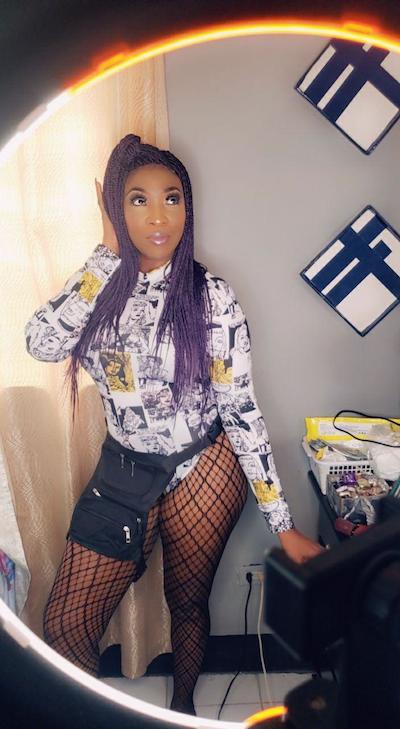 Dancehall star Macka Diamond sent fans into tizzy on Saturday morning when she posted a flirtatious picture of herself in a red, sheer all-in-one monokini that left little to the imagination.
The picture shows Macka Diamond with one leg hoisted provocatively in the air, and pasties on her nipples which can be seen through the red hot translucent number. The pic seems to be the cover art for a new upcoming single, Big Woman Young Gal, with a release date set for March 12, 2021.
"This is a new song for the producer Dear Dream so I thought I would cook up a little treat for my fans," Macka Diamond told Loop .
The reaction was immediate on IG, and ranged from the hilarious to the profane:
"Lawd Jesus Macka it's too early for you to mash up the Gram!" one user said.
TherealDjsilva_splash_gully remarked "macka a nuh u run go church go baptize di oda day?????
Lovelylibra777 – i love the way your embarrassing your inner Goddess keeps coming through for us
Msevaahappy – u jus find u age paper
Remy_remz – my favourite big woman 🔥🔥🔥 up like curfew