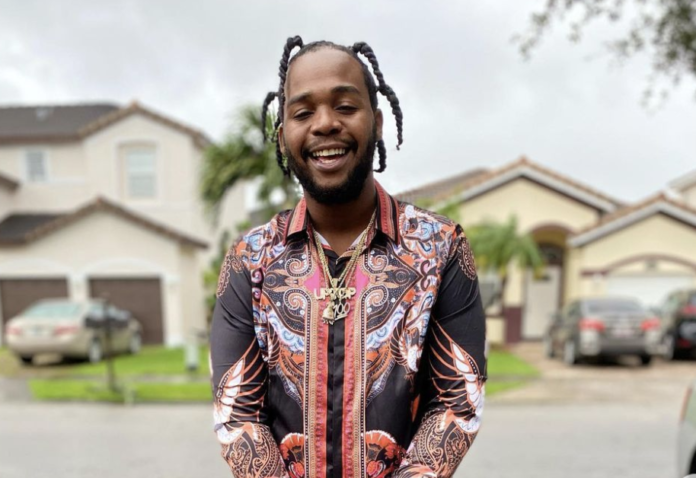 Even though US music insider Funkmaster Flex has called for a ceasefire in the lyrical hostilities between Teejay and Byron Messia, a track called Killy Kill has started making the rounds as another salvo in the war of words between the two dancehall stars.
The song appears on the Red Rum riddim previously released by Sha-Tess Records. On the fiery track, Teejay growls on the chorus, warning: Mi dog dem a killy kill, mi bredda ah killy kill/dawg dem a killer, yu fi know, know/ Mi dog dem a killy kill, killy kill
Teejay, one of the game's top lyricists, goes hard on the verses, deejaying: bwoy waan war, mi tell him come/watch how mi play wid the eagle/Follow/ so mi race up the chapper/Knock the K like mi name Happy Hammer/Drive, run, please don't bother/yu nuh bad like me/Go s— yu mama
Teejay ends the chorus by boasting: 'Mi nah dead like Wayne from Shotta'.
Teejay includes references like 'gun ah sing like Gyptian' whose Billboard-charting song has outperformed Byron Messia despite his assertion via Instagram Story that his Talibans song is the biggest dancehall hit since 2005.
"The Killy Kill song is really streaming well, and we will be putting out more projects in 2024," Shatess Records chief executive officer Shaheed Muwwakil said.
The lyrical beef between Byron Messia and Teejay has been igniting the musical scene engage in a lyrical battle, using their musical prowess to deliver diss tracks laced with sharp lyrics.The 'beef' between the two artistes reportedly started after Byron Messia targeted Teejay and SumFest in a post on social media.
Since then, Teejay has dropped two diss tracks: Warning and Unwanted. Messia clapped back with "Collisions". All the song hit the trending lists in Jamaica at the height of the lyrical confrontation.
In the meantime, Teejay, has debuted on Billboard's Rhythmic Airplay Top 40 at #36 with Drift, his explosive summer hit, entered the chart at #36.