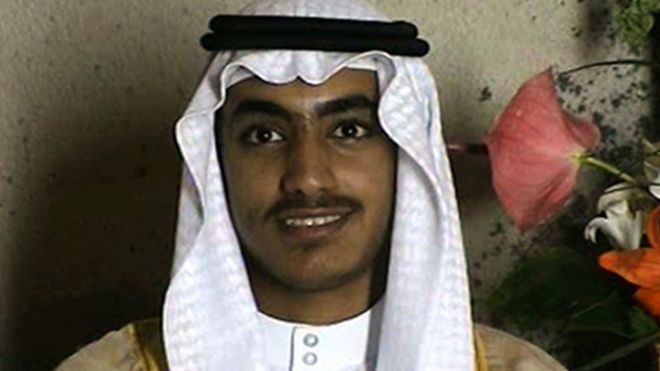 Hamza Bin Laden, the son of al-Qaeda founder Osama Bin Laden, died in an air strike, US media outlets report, citing intelligence officials.
The place and date of death were unclear. The Pentagon did not comment.
Bin Laden, thought to be aged about 30, had released audio and video messages calling for attacks on the US and other countries.
As recently as February, the US government offered $1m (£825,000) for information leading to his capture.