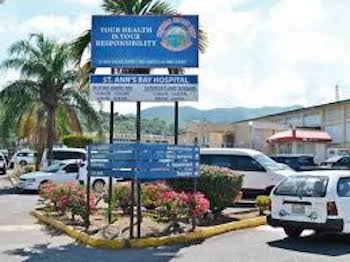 The sleepy town on St. Ann's Bay is on edge as more residents realize that three of the six persons confirmed as contracting the novel coronavirus were being treated at the nearby St Ann's Bay Regional hospital.
Residents are avoiding the hospital like the plague.
The Ministry of Health & Wellness announced on Friday that the six new cases include two men, aged 63 and 67, who came into the island from Malaysia by way of Dubai and London on March 7.
It was later confirmed that three of the patients were being treated at the St Ann's Bay Regional Hospital, including the two from Malaysia.
Several taxi-drivers criticized the government's handling of the emerging COVID-19 cases.
"People upset right now because it right inna we backyard. Right now, if a man cough inna the town, people gi dem some dutty look, and every taxi man worried because ah we and the bus operators exposed to the most people on a day to day basis," one taxi-man said.
"Yet the Minister ah cuss taxis who don't want to carry nurses. What if me carry a nurse and then go home and infect my entire family? What a go happen dem time de?"
Residents are worried that nurses at the hospital may be at risk because the disease poses an occupational hazard for them on the front lines of care.
"If nurses and health care workers aren't protected, that means patients and the public are not protected. The disease is spread through airborne particles, and the nurses just have some flimsy face masks, not many have the more protective N95 respirators that filter out about 95 percent of airborne particles. So right now, dem coulda innoculate the whole ah St. Ann's Bay," one resident speaking on condition of anonymity said.
Meanwhile, shoppers continued stocking up on supplies. Pharmacies in Ocho Rios were completely out of vitamin C tablets, and supermarket shelves were cleared of bleach, Lysol, hydrogen peroxide, and other cleaning agents.
The death toll from the COVID-19 disease soared past 5,000 this week, with Italy racking up a death total of 1,441 cases so far as the European nation has been forced to lock down its 60 million inhabitants. The US has declared a national emergency. France is closing restaurants, cafes, cinemas, clubs and ski resorts while people in Spain are restricted from leaving their homes.
Jamaica has ten cases of the virus so far.