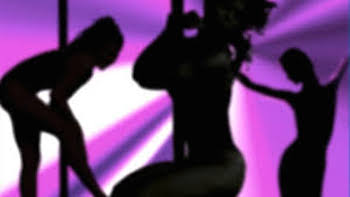 This may be your last weekend to get an old-fashioned-booty-jumping-hip-grinding lap dance at the 'gentlemen's clubs' in Portmore and the Corporate Area. Checks with several go go clubs revealed that most proprietors were bracing for the hammer to fall soon but in the meantime, lap dances were still en vogue, despite the spreading threat of the coronavirus.
One go-go club manager suggested that despite the public warnings about social distancing, the smaller clubs may stay open until Monday.
"We hear that they might close us down by Monday, other clubs open, so we open too, and we just a watch what a gwaan, patrons still a come in, people still want…amusement" one manager of a go-go club in Portmore said.
Have you implemented bans on lap dances?
"So how the girls dem a go mek money if dem caan give lap dances?" he asked bluntly. "Dem girls de still ah sell a back road hard. When we close down, all our dancers may just start go do independent sex work and that is more dangerous for them to be on the street, so we ah gwaan watch and wait."
It is clear now to see how the virus is a serious financial — as well as a health — worry. Prostitutes, dancers and other categories of sex workers are already feeling the consequences of the corona outbreak directly.
"Normally, on a Friday night, we have 200 people in the club but on Friday night, there were only about 20 people in the club. We only had six go gos working when we normally have between 20 to 25, so even the dancers are scared. Remember that a lot of foreigners come in the club as well, so even me kinda worried," one go go club manager said.