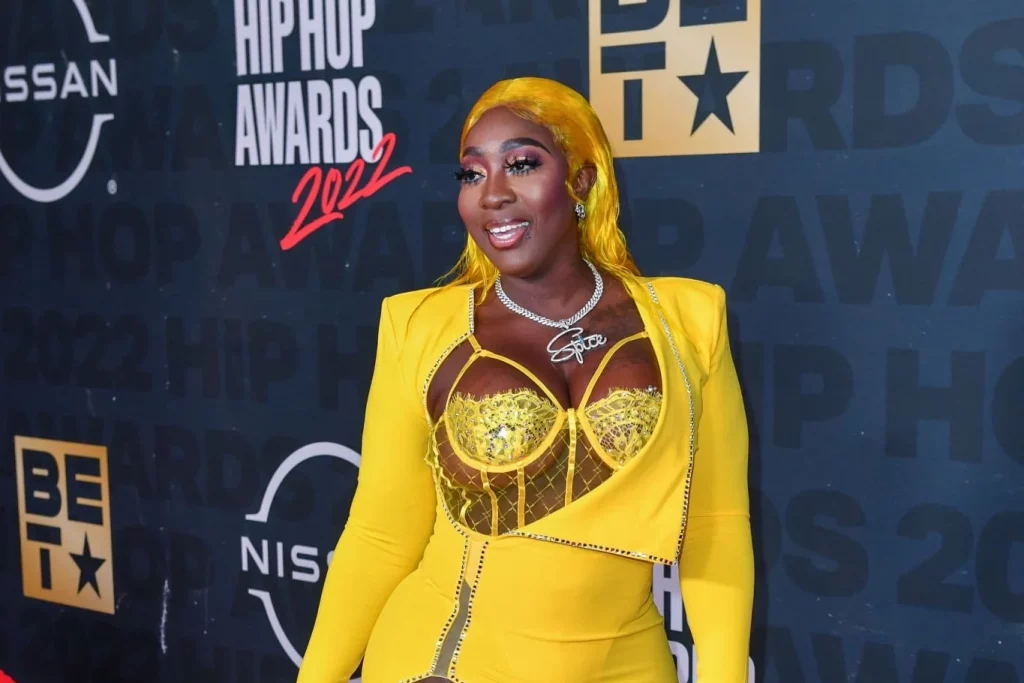 Spice is reportedly on the mend. She texted her booking agent, Ray Alexander, yesterday.
"She texted me to say that she loved me and that she would be calling me on Monday," Ray Alexander told one876.
She is also back on Instagram as she posted a song to her Instagram Story from her Emancipated album with the lyrics from her Same Mouth song saying: Them Wish fi me fall out/but I keep going all out.
Spice, whose real name is Grace Latoya Hamilton, had not been on social media for almost a month since posting on Instagram that she would be taking a break, but it seems the Queen of Dancehall has returned to the platform.
It is not clear whether the post was made by the artiste or a member of her team, however the IG story highlighted two of Spice's most recent tracks, Same Mouth and World Apart.
One of the artiste's biggest fans, kemmm_kemmm, also quoted lyrics from the same track on her Instagram page as rumours swirled last week relative to Spice's health.
The entertainer's Instagram page responded to her fan on Sunday, telling her that, "If it's one thing I'm gonna do is keep reminding you that I love you… Amen to your Caption."