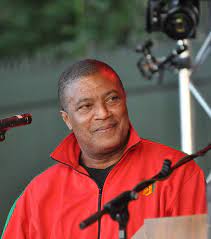 A Jamaican keyboardist/pianist, Tyrone Downie who is fondly remembered for his work with Bob Marley and The Wailers, died last night in Jamaica on the way to the University Hospital of the West Indies. He was 66.
At the time of his death, he played with the France-based reggae band called 'Jahzz'. Recently, Downie produced two albums, one for Tiken Jah Fakoly, which was released last Friday, and another for Jahzz, which will be released on Tuesday with a show in France.
For years, he lived in France with his family where he was a member of the touring band of Youssou N'Dour, whose album Remember he produced. Downie stopped touring almost a decade ago. In May of this year, he played with Jahzz supporting the Skatalites shows in France.
He studied at Kingston College and joined The Wailers in the mid-1970s, making his recording début with the band on Rastaman Vibration, having previously been a member of the Impact All Stars.
He has also played with The Abyssinians, Beenie Man, Black Uhuru, Buju Banton, Peter Tosh, Junior Reid, Tom Tom Club, Ian Dury, Burning Spear, Steel Pulse, Alpha Blondy, Tiken Jah Fakoly and Sly & Robbie.
In 1983, Grace Jones released the single, "My Jamaican Guy" which reportedly was centred around Downie, unbeknownst to him.
Downie released the solo album Organ-D in 2001.