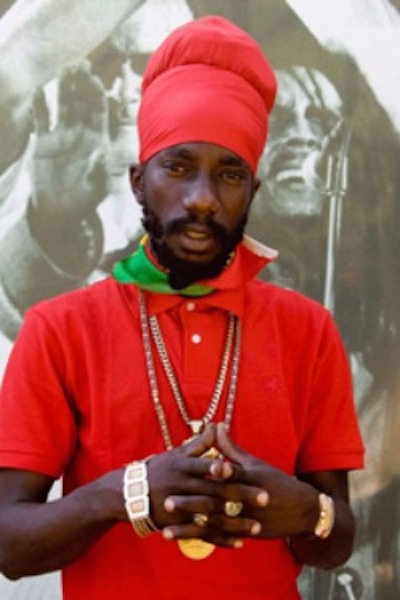 Love has been at centre of dancehall-reggae since its inception. These songs express the love of money, self-love, the love of the hustle and of course, romantic attachments, the loving of another human being. Dancehall superstar Sizzla has made his fair share of notable love songs since he's been in the game but his latest, 'Can't Let You Go' is the one that women will want to hear over and over again.
Produced by independent label, Boogie Down Records, the single was released on July 5th on all digital platforms. The song is part of a five song EP which was released on the EP.
Cant Let You Go' stands out in Sizzla's discography his nimble, soft-spoken flow fits perfectly atop a warm bass rhythm and airy drums. The soft drums are the perfect accompaniment as Sizzla declares his ardent desires to his love interest in a sweet falsetto : I need you all for myself/Need nobody else/I wanna show you so much more/than just being your friend…I just can't let you go/I really love you so.
If marketed aggressively, this song would become an endearing aphrodisiac to the singer's legion of female fans.
"Seeing his versatility as an international artiste over the years and seeing his work with instruments and the amazing variety of his catalogue, I have always been a big fan of Sizzla, so it was a great pleasure working with him on this project," Winston Newman, chief executive officer of Boogie Down Records, said.
The 'Thank You Mama' singer recently collaborated on the single 'Holy Mountain', featuring Buju Banton and Mavado, on DJ Khaled's Father of Asahd album which debuted at the top of the Billboard 200 charts. This single is the artiste's latest release on a five song 'Sexy Groove' EP that has definite international crossover appeal for up-and-coming label, Boogie Down Records.
The sparkling clean production values and strong melodies make nearly every song stick on the Sexy Groove rhythm which also features heavyweight acts Teejay as well as female dancehall artistes Chikie Grainz and Pretti Kitti, and international Ghanaian act Afreekan.