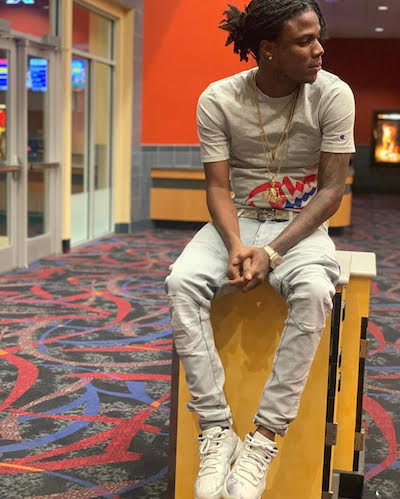 Hardcore Genasyde fans were largely conflicted regarding a statement made this week by the artiste's manager Corey Todd that suggested that there was no permanent Gaza-Genahsyde alliance, and that "Genahsyde stands alone".
Todd, who played an instrumental role in Vybz Kartel's career, went on to muse that he would love if incarcerated dancehall kingpin Vybz Kartel were freed by the year 2020 so that Masicka could clash him and dethrone him as the lyrical king of dancehall. He even presented a tweet by Kartel himself that seemed to prophecy a future dust-up between the two lyrical maestros.
"If them free him (Kartel) tomo, we bring the war to his footstep, ah him call for it. FYI, we never begged or asked him for a song or paid him and idiots out there who think Infrared buss Masicka, u are sadly mistaken. This tweet he sent was way before that song, Masicka wave was there real and undeniable. Who was the real wave rider?'.
Todd also said he respected "Kartel's artistry to the highest level", however, he believes that every king can be dethroned especially for the good of a musical artform as dynamic as dancehall.
"…and know he is the badest (sic) to ever do it….@masickamusic so that's why I know he can take it and trust me I was done with music cause 99 per cent of artiste ungrateful as #@$. But I knew with my help, we could take the crown from him and put hardcore dancehall where it belong internationally. Me done talk."
The statement ignited a furious debate online especially since the latest round of Squash and Alkaline boiled down to a lukewarm simmer with disappointing songs from both camps.
"That ah the realest ting mi hear from 2019, Genasyde stands alone," one user wrote. Another Genahsyde fan said : "Masicka shouldn't clash Kartel, him need fi go after Pinocchio, the man dem rate each other, dat no necessary."
Another wrote: "Mi waan hear Masicka a war on record because the Squash-Alkaline war ah one of the lamest clash dancehall ever see, this wont make the history book, Squash need writer around him and Alkaline just looking a buzz."
However, Gaza fans were not enthused about the prospect with one fans surmising: "Kartel give you a strength and yu hold it for a while but because the ting drop, yu a look a hype and a diss the man after oonu beg a strength, Masicka bad, but Gaza forever!".
Since that time, Masicka has dropped a new song with Dexta Daps called 'Leader' which is number one on trending on YouTube with over 143,000 views. He however has remained mum on Corey Todd's post which has since been deleted.
Masicka did however write : "Just like that. Quality over f*$##. Syde forever" under the post for the new video.
What are your thoughts? Is a Gaza-Genahsyde lyrical war inevitable?