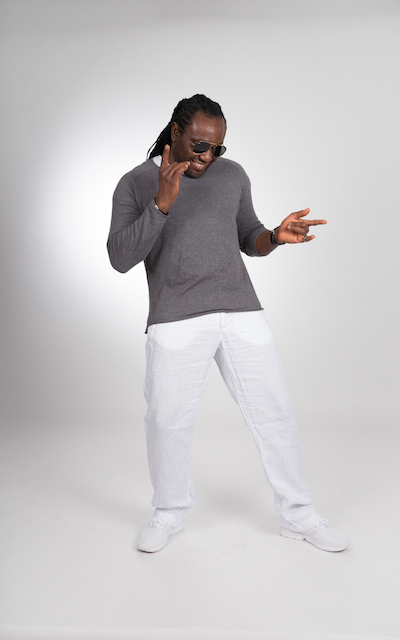 Reggae artiste Kingseyes believes that local artistes have lost some of their significance and cultural significance on the Dark Continent because of the current glut of songs that glorify trigger-pulling, gang violence, misogyny and the sexual exploitation of women.
"As an African who truly loves Jamaica and the people of Jamaica, Jamaican music and the culture, I know personally the impact of Jamaican music on many cultures around the world especially in Africa is huge, artistes like Gregory Isaacs, Dennis Brown, Peter Tosh, Bob Marley. What all these artists had or have in common is the message of hope that their music gave the men, women and children of Africa in times of struggle. People listened when the Jamaicans sang about the injustice the people of South Africa faced under the apartheid regime," Kingseyes said.
"People still listen to music coming out of Jamaica in Africa. Unfortunately, violence glorification and dancehall pornography is the Jamaican culture that is mostly been exported to that part of the world," he said.
Technological innovations aside, Kingseyes believes that Jamaicans need to recognise the dynamics of their niche market, and return to the roots so that the product sounds authentically Jamaican instead of like "Jamaican-sounding songs on poorly produced hybrid hip hop rhythms"
"Most producers in Jamaica are producing rhythms that people can't dance to even though they could do the same and maybe do it even better. To those who think people are doing, taking, or using the music and not acknowledging the source, please tell me how would 'Shape of Your Body' by Ed Sheeran sound like if it was sang by Charly Black and the beat was produced in Jamaica? Can someone imagine how 'Work' from Rihanna would sound like if the dancehall queen Spice sang it? I don't think even Richie Stephens would have sampled his old work had they asked him to produce that song. What I'm trying to say is: How do we expect the world to know that somethings are from Jamaica, if the Jamaicans don't claim it by using what is rightfully theirs?" he reasoned.
Kingseyes released his debut album, 'Curiosity', in 2013 with songs produced by Javier and Julian Montilla from Colombia, Germany's Royal Commanders and Ganja Man, Jamaican-born multi-instrumentalist Anthony Shawn Locks, and Jimmie Love from New York.
The artiste, whose real name is Clement Ehijator, describes his music as a fusion of reggaeton, dancehall, soca, salsa and electronica.
He released a new single and video called 'All I Want to Do Is Party', an uptempo song on a retro-dancehall beat that is gaining traction in local dancehalls and on radio stations in his native Nigeria.
"It's a fun track, the video is doing very well too on HYPEL RE and Flow cable. The lead girl who appears in the video is actually a Jamaican girl living in Nigeria. The response has been great so far," Kingseyes said.
Kingseyes is convinced that despite the proliferation of derogatory sexually-charged content, certain Jamaican reggae artistes continue to be relevant on the African continent.
"An Opposition leader (Bobby Wine) who's an MP in Uganda was released from detention simply because Morgan Heritage took to the social media. The world has witnessed the rise of a teen Reggae star Koffee and Lila Ike is on her way to international stardom, Chronixx, Protoje and Kabaka Pyramid are doing Jamaica proud without glorifying violence or singing derogatory things about female body parts. The Jamaican culture needs to be vehemently defended from those who would seek to destroy it," he said.
He believes the latest brouhaha regarding earlier lock off times for entertainment events has presented a unique opportunity for introspection.
"I want everyone in the Jamaican entertainment industry to see this as an opportunity to clean up the music that is loved by millions around the globe. Not only because of the threat that your government pose to the music that we all love so dearly, but because of millions of men, women and children in Africa looking up to Jamaica. You owe these people a moral obligation not to mislead them," he said.