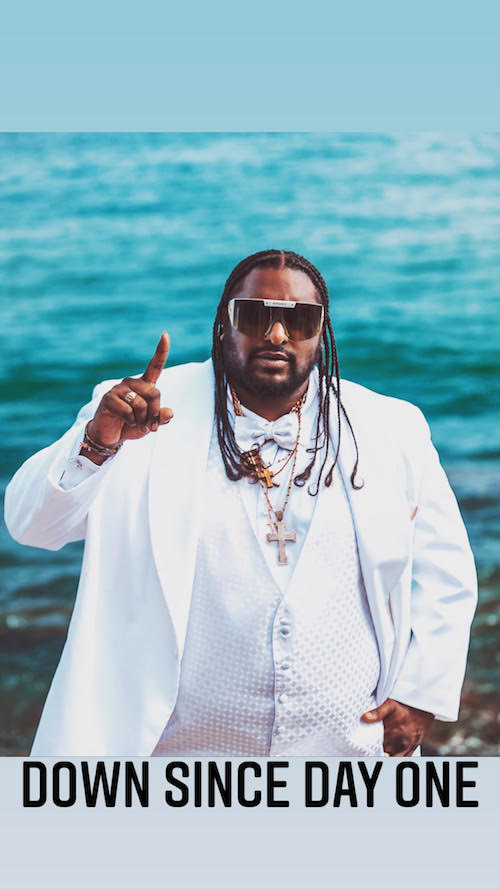 Toronto-based rapper Swiss OG is pleased with the initial feedback to his inspiring 'I'm So Ambitious' single which also features Sizzla Kalonji. The song celebrates the shape and ferocity of black ambition in the year 2021.

"The feedback has been great, a lot of people like the song because it carries a good message, one of ambition, and the song has legendary artistes, Tha Realest from Death Row Records, I got EDI the Don from the Outlaws, that was Tupac's group, and I also have the legendary reggae artiste Sizzla Kalonji, so yea, the response has been inspirational so far, my team is really happy," Swiss OG said.
Released four weeks ago, the visuals – shot by celebrated video director Wayne South – for 'I'm So Ambitious', features Sizzla Kolonji alongside US rappers Aktual, EDI Don and Tha Realest. The video has racked up over 40,000 views on YouTube. The track, which was originally released in September 2019, is a DSD1 (Down Since Day 1) Records production, and is available on all digital platforms including Spotify, itunes and Amazon.
"Working with Sizzla Kalonji on this project was a dream come true as he is one of my favourite reggae artistes, and I had always wanted to come up with a song, 'I'm So Ambitious', because Tupac has a song called 'Ambitious As a Ryder', and he is my favourite rapper, and I wanted to have my own version," said the artiste.
The song is dedicated to the memory of slain rapper, Tupac Shakur.

Swiss OG is currently working on his debut rap album, 'The Game Is All I Know", slated to be released later this year, and 'I'm So Ambitious" will be one of the featured tracks.

Swiss OG has also done collaborations with Jamaican artistes such as Doza Medicine, Terror Fabulous, Lutan Fyah, Bascom X and Da Rappa Dappa. Swiss OG plans to work with other legendary Jamaican artistes in the near future who he grew up listening to and was inspired by. He is working with Christopher Collins, the son of reggae artiste Ansel Collins.

BLACK AMBITION

Swiss OG believes 'I'm So Ambitious' has the potential to be a huge hit worldwide.

" Nothing exemplifies black success and ambition like Black History Month so I understand what this month means for 'black ambition'. This song has all the right ingredients to be a global hit, and to inspire black ambition, an ambition fueled by the sense of being a second-class citizen and needing to claw your way toward equal consideration and some semblance of respect. Many people of colour, like me, remember the moment that first began to shape their ambition and what that moment felt like. So this song carries a positive message that will resonate with people everywhere," he said.

The rapper, who hails from Toronto, has also recorded songs with other reggae and dancehall artistes including Lutan Fyah, Doza Medicine, Bascom X, Da Rappa Dappa, and Fire Chess.