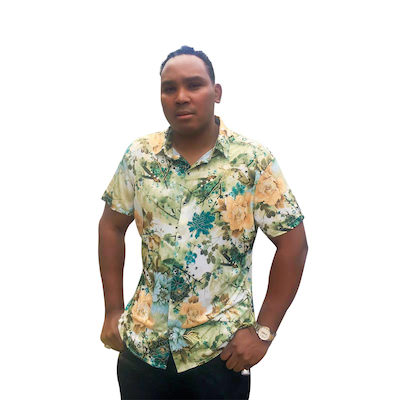 Jamaican-born dancehall-reggae singjay Shalkal believes that ingratitude is a catalyst for domestic violence and inter-personal conflicts in the Jamaican society.
"The single, 'Ungrateful Maga Dog' is centred around the scenario where people are helping people in need only for them to become ungrateful. That is a source of constant violence in our society. My song is a humourous commentary but it is a serious thing in our society where once help is granted, and there is a double cross of some sort, and that is the source of conflict in many domestic relationships," Shalkal, whose real name is Shalkal Carty, said.

There were a number of high profile cases of domestic violence in Jamaica.

"Check it, it happens in the music business between artistes and other artistes, and other artistes and their managers. A lot of people come from poverty, ask for help, and often, that help is granted, especially in male-female relationships, and when things sour, it ends in tragedy, in newspaper headlines, and in ended friendships. People are just grateful once they become independent, then they show their true colours, and that leads to violence which is a large part of our culture, it happens over and over again," he added.

The song will be released on Spotify, and other downloadable on July 11th on Shalkal Music Productions.

In Jamaica, allegations of ingratitude often appear in male-female relationships and sometimes the result is tragic.
Jamaica has the second highest rate of femicides in the world, according to United Nations data from last year. The Jamaica Constabulary Force reports an average murder rate for women as 13 per 100,000 females — higher than the 10 murders per 100,000 threshold for epidemics established by the World Health Organization.
Shalkal is pleased with the response to his song so far and he plans to shoot a video to help catapult the project to the next level.

"The feedback on mixtapes and at the grassroots level has been great so far, and given the incredible response so far, I might just do a video," he said.
Shalkal has emerged as one of the most talented wordsmiths in dancehall. He grew up in Runaway Bay, St. Ann where he attended York Castle High in Brown's Town.In Shalkal's youth, he entered lyrics battle and often won. The artiste writes and records music infused with Jamaican metaphors and riddles, and colourful colloquial stories of past and present.

He is known for songs such as "Envious So" which spawned numerous dance videos which surfaced on Facebook, Instagram, and other social media platforms. Other songs include "Come Money Come", "Fi You Money", and "Money Dance".

"I am currently working on more new songs, while drawing inspiration from my Jamaican heritage," said the artiste who is also a real estate agent and developer.

He wants to release an EP later this year.