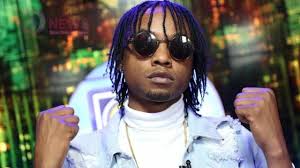 Dancehall artiste Rygin King will leave the island soon to do a European tour that will see him performing in five countries over a two week period.
"I am looking forward to this upcoming tour in Europe because it is an opportunity to boost reggae, dancehall and trap-dancehall and get it more popular in the hearts and minds of music fans in that part of the world," Rygin King said.
The first show will be held on March 2 in Zurich, Switzerland, and end on March 15th in Helsinki, Finland. He will make stops in Germany, France and Italy as well. He will then head to Accra, Ghana where he will perform alongside Baby Cham on March 21.
When he returns to Jamaica, he will resume work on his album. The album will feature production work from Colin 'Bulby' York, Sly and Robbie and other notable producers like the English DJ, and producer Toddla T.
"The album will have over 12 tracks of new songs that have not been previously released, and it ah come hot up the road," the artiste said.
Born Matthew Smith, Rygin King hails from Montego Bay, and has been pursuing music professionally since he left high school. King is known for the singles, 'How Mi Grow' , the trap-fused dancehall banger, 'Tuff' and 'Things Gon Change'.
He has a raft of new singles including Ruption', 'Luu Laa Lae' and 'Amazing'.